SBS Radio News
Sharing Garden Island sensible: O'Farrell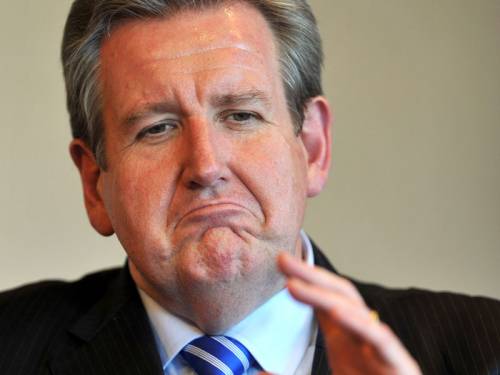 NSW Premier Barry O'Farrell says PM Julia Gillard's decision to allow cruise ships to regularly use the Garden Island naval base is a sensible move.
Sharing naval space with tourists is the best way to meet the growing needs of the lucrative cruise liner industry, NSW Premier Barry O'Farrell says.
Mr O'Farrell welcomed Prime Minister Julia Gillard's decision to increase capacity for cruise ships to dock at Sydney's Garden Island naval base.
But he's sided with the tourism and cruising industries in saying the current offer will have to be expanded in the future.
Prime Minister Julia Gillard announced on Sunday that the federal government would expand the number of guaranteed berths for three cruise ships over the next two cruise seasons.
Mr O'Farrell said about 260 ships were expected to visit Sydney this financial year.
While his government had a duty to improve passenger terminals in Sydney harbour, using facilities at Garden Island was a sensible approach, he told reporters.
"The cruise ship industry is the strongest area of growth in tourism in NSW," he said.
"The way to meet the growing needs of the cruise ship industry is to share space at Garden Island.
"With the sort of growth we're seeing three won't be enough, but it's a good start."
Earlier, Tourism and Transport Forum CEO John Lee also said three berths was a good start.
"But what we need is a permanent solution with customs and with a fully fledged professional berthing facility.
"Cruise ships are getting larger and taller and that means fewer of them, especially superliners ... are able to fit underneath the Harbour Bridge.
"Therefore we need more berthing capacity east of the bridge and, with the Overseas Passenger Terminal fully utilised in the peak season, we need other opportunities."