SBS Radio News
Needles found in sandwiches on US flights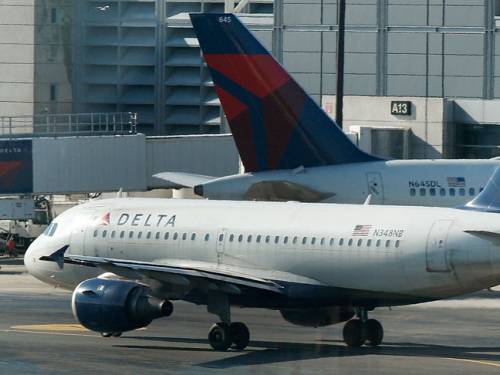 The FBI opens an investigation after needles are found in sandwiches on four Delta Air Lines flights bound for the United States from Amsterdam.
The FBI has opened an investigation after sewing needles were found in four sandwiches served on Delta Air Lines flights from the Netherlands to the United States.
The needles were found on aircraft bound for Atlanta, Seattle and Minneapolis from Amsterdam's Schiphol Airport, Delta spokeswoman Kristin Baur told AFP. One person was injured in the incident but declined treatment.
"Delta is taking this matter extremely seriously and is co-operating with local and federal authorities who are investigating the incident," the airline said in a statement.
"Delta has taken immediate action with our in-flight caterer at Amsterdam to ensure the safety and quality of the food we provide onboard our aircraft."
Delta underscored that it requires all its in-flight caterers to adhere to strict criteria.
"The safety and security of our passengers and crew is Delta's number one priority," it said.
Speaking from Atlanta, Georgia, where Delta is headquartered, FBI Special Agent Stephen Emmett said a criminal investigation into the matter has been launched. He declined to provide more details.
The Transportation Security Administration (TSA), meanwhile, said it has notified all US air carriers with flights from Schiphol to "ensure awareness."
"TSA continues to closely monitor the review of the incidents as well as the security protocols being conducted by the air carrier and the airport authority," it said in a statement.
Gate Gourmet, the company that made the sandwiches, also said it had launched a probe into what happened and was taking the matter "very seriously."
"The authorities involved have our complete support and we are working closely with our customers to include heightening our safety and security procedures," it said.
"Nothing is more important to Gate Gourmet than the safety and well-being of our customers and their passengers.