SBS Radio News
Doping in sport: The science of cheating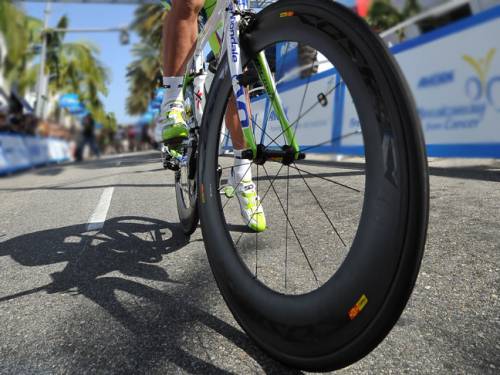 Why do some athletes cheat, and how can current anti-doping procedures be improved? We talk to two experts about the science and psychology behind doping in sport.

Why do some athletes cheat, and how can current anti-doping procedures be improved?
As another doping scandal hits the Tour de France, we talk to two experts about the science and the psychology behind doping in elite sports.
Q&A with Anti-doping expert Dr Alison Heather from the University of Technology, Sydney, and Former Australian triathlete and former Olympic psychologist Gayelene Clews.
HOW DOES DOPING WORK TO ENHANCE PERFORMANCE IN ENDURANCE SPORTS SUCH AS CYCLING?
[Dr Alison Heather] Doping is used to boost muscle growth and repair and/or the body's capacity to carry oxygen to the exercising muscles. Both increase the ability of the athlete to go faster, stronger and for longer.
WHAT KIND OF ADVERSE EFFECTS CAN DOPING CAUSE TO THE BODY IN THE LONG TERM?
[AH] This really depends on what substance is taken but like any drug they all have adverse side effects. The worst case scenario is often premature heart disease.
HOW HARD IS IT FOR ATHLETES TO TELL THE DIFFERENCE BETWEEN BANNED SUBSTANCES AND LEGAL ONES?
[AH] It can be extremely hard for athletes to tell the difference. This is because of the nutraceutical market. Nutraceuticals are sold as steroid-free, for example, but we often find that they contain quite potent steroids that would test positive in a drug test.
There is no grey area as such because there is a distinct list, however it is when these banned substances are disguised in nutraceuticals that athletes can run into trouble.
[Gayelene Clews] I think it would be extremely difficult because a lot of over-the-counter medication could also be on the banned list.
The Australian Sports Anti-Doping Authority has a website providing information that's available to coaches and athletes.
There are also helplines where people can call in and make enquiries. The main thing is, if anyone's getting a subscription or buying supplements, they need to go through the process of checking that they're okay.
ARE THERE ANY CURRENT TRENDS FOR PARTICULAR SUBSTANCES THAT ARE EMERGING AT THE MOMENT?
[AH] Yes, they are constantly changing. They change as fast as we can detect them. The current detection methods require the structure to be known. If the structure gets modified then it can no longer be easily detected.
There are organisations out there researching changes to avoid detection. The nature of substances like androgens is that they have complicated structures that can chemically be changed such that they avoid current detection methods.
WHY DO YOU THINK WE'RE SEEING SO MANY DOPING ALLEGATIONS WITHIN CYCLING AND OTHER SPORTS AT THE MOMENT?
[AH] There is always a drive to be faster and stronger and therefore there is a huge market for supplements that promote to athletes this will give you the edge. There is also the sporting culture that you need to be number one. Ask yourself, who came second in the Tour de France last year?
[GC] I think we've gotten better at testing. It would be a mistake to say that the incidents in sports have increased. The protocols we're using for testing are getting better.
In the past we've looked at substances used by athletes that have had a definite negative aspect in terms of their overall health, but [now] you're looking at substances that speed up the recovery rate, that enable them to do a training workload that's a higher intensity, that enable them to work more without the body breaking down.
A lot of the banned substances and procedures were originally developed to help people with diseases such as Leukemia, for example.
Other athletes would look at their nutrition to speed up the recovery process, in order to do it in a legitimate way. And they look at things like massage, hot and cold icing and a whole range of things. There's a lot of science out there.
GIVEN THE SEVERITY OF PUNISHMENTS AND KNOWN ADVERSE HEALTH EFFECTS, WHY DO SO MANY ATHLETES TAKE THE RISK?
[AH] Being number one earns you the glory but it also gets you the sponsorship deals. This is what brings in the money. You need to be at the top to be able to be professional sports person or you simply cannot afford to live, train and keep up with the necessary equipment.
[GC] There are probably a whole lot of psychological, social and emotional reasons as to why athletes take that risk. You'd have some people coming from countries that see sport as a way of getting out poverty. The doors that get opened to them can provide an opportunity that they would not be able to get any other way.
Others may be highly narcissistic, and go through a process of rationalising in their head.
HOW EFFECTIVE ARE CURRENT ANTI-DOPING MEASURES? DO THEY NEED IMPROVING?
[GC] Sometimes the question comes up whether we should just let it go or whether we should continue [testing for banned substances].
Certainly you start thinking, if these substances are helping recovery, it may not be so bad, but on the other hand, you've got all these young people coming into sport.
The reason we can't stop with the testing and let people do what they want is that it would be completely unreasonable if the only way an athlete can compete [at an elite level] is if they're putting their body at risk. It does have to be tested, be managed and be monitored.
I do think the idea of urinal or blood samples held for a period of time for retrospective testing would be a big deterrent for athletes.