Top Stories
Ford Australia says it will contribute to a government package to assist workers who are set to lose their jobs, as unions urged the government to hold crisis talks on the future of local car manufacturing. Read more
SBS Radio News
Study into 2nd Sydney airport begins
21 Jul 2012, 9:29 am
-
Source: AAP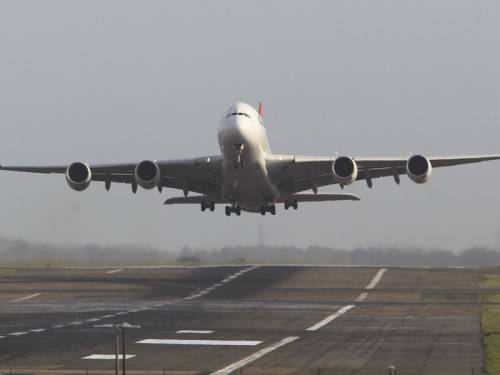 Infrastructure and Transport minister Anthony Albanese says the economy will suffer if Sydney doesn't get a second airport.
The federal government says Sydney desperately needs a second airport and has commissioned a scoping study into building one in the southwest Sydney suburb of Wilton.
Infrastructure and Transport minister Anthony Albanese said the main purpose of the study is to identify as early as possible the challenges and the opportunities of airport development.
"With passenger numbers expected to double by 2035, we know that Sydney's current aviation infrastructure will not cope with demand," Mr Albanese said in a statement on Saturday.
"If a second airport is not built, our national economy will suffer as congestion grows and flights and economic investment are turned away."
The study, which is expected to take six months, will also explore the use of RAAF Base Richmond for limited civil operations, Mr Albanese said.
NSW Premier Barry O'Farrell has repeatedly rejected proposals for a second Sydney airport in Wilton.
He wants Canberra Airport expanded, with a high-speed rail link between Sydney and the nation's capital.