Top Stories

North Korea has launched three guided missiles apparently as part of a military drill. Read more
SBS Radio News
Labor surges ahead in Melbourne
21 Jul 2012, 11:34 pm
-
Source: AAP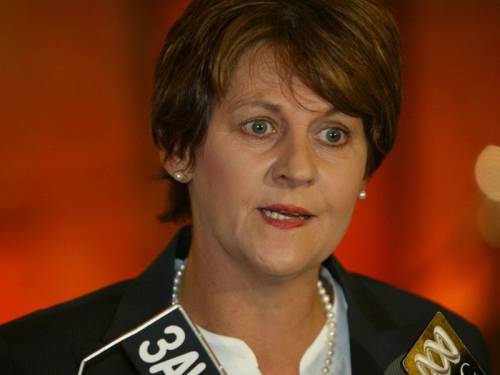 Labor has made up ground to lead the Greens in the Melbourne by-election, with Jennifer Kanis set to benefit from preferences.
Labor has surged ahead in the Melbourne by-election and is leading the Greens on a two-party preferred basis with almost half of the votes counted.
With 45 per cent of ballots counted by around 9pm (AEST) on Saturday, Labor's Jennifer Kanis is leading the Greens' Cathy Oke 50.37 per cent to 49.63 per cent.
Ms Oke is ahead on primary votes 38.20 per cent to Ms Kanis' 31.94 per cent, but the result will come down to preferences.
Labor will benefit from preferences from the Sex Party's Fiona Patten (7.27 per cent of primary votes), independent and Liberal party member David Nolte (5.46 per cent) and independent Berhan Ahmed (4.01).
Independent Stephen Mayne, who is preferencing the Greens, has 4.30 per cent of the primary votes counted.
Victorian Labor leader Daniel Andrews said although it was too early to claim victory, the party was in a strong position.
"There is a bit more counting to be done tonight, so we're not in a position to declare that Labor's won the by-election, but we're competitive a lot later into this evening than many thought we would be," he told reporters.
"Labor's in front - I think you'd much rather be Jennifer Kanis than the Green candidate."
The Greens' federal Melbourne MP, Adam Bandt, said it was too close to call, but the Greens should be proud to have posted its highest primary vote ever in a Victorian election.
"Melbourne has turned Green," he said.