SBS Radio News
Tuesday's Dateline: London Olympics Special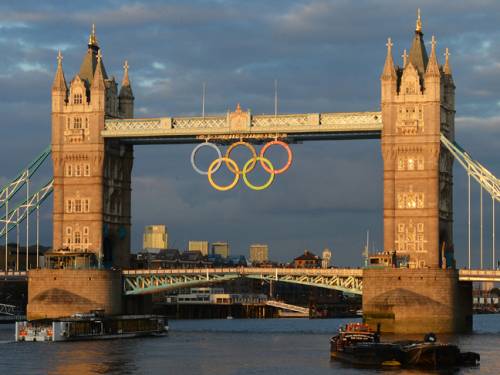 Yalda Hakim hosts a special edition of Dateline from London, looking at who the winners and losers will be from the Olympic Games.

With just days to go until the start of the Olympics, Yalda Hakim presents a special edition of Dateline from London this Tuesday at 9.30pm on SBS ONE, asking who the winners and losers will be from the world's biggest sporting event.

Excitement is mounting in the UK capital and around the country, in a year that's already seen huge celebrations for the Queen's Diamond Jubilee, but the multi-billion dollar sporting extravaganza is taking place against a backdrop of tough austerity measures and rising unemployment.

Yalda goes out on the busy streets to look at the sharply contrasting views of Londoners, including those on the Carpenters Estate adjacent to the massive Olympic site.

She finds that houses are being demolished and long-term residents moved out - part of the local council's plan for regeneration of the area. The locals blame the Olympics for their misfortune and are fighting to save their community.

And she interviews Ken Livingstone, who was London's Mayor when the games were awarded to the city in 2005. What does he think the legacy of the games will be?

Evan Williams examines the massive security operation under way for the games. He also speaks to businesspeople and entrepreneurs who feel they won't benefit from the Olympics due to all-embracing sponsorship contracts, which have gone to giant multi-national corporations.

And Amos Roberts finds that Suffolk has gone 'Rwanda crazy' as the English county hosts the tiny African nation's Olympic team. It's an uplifting story of Olympic spirit, far from the hoopla of London and the handful of medal superpowers.

See this special edition of Dateline, presented by Yalda Hakim live from London, on Tuesday at 9.30pm on SBS ONE, and read more now on the Dateline website.
Your Comments
Join the Discussion