SBS Radio News
Macquarie Group expects a better 2013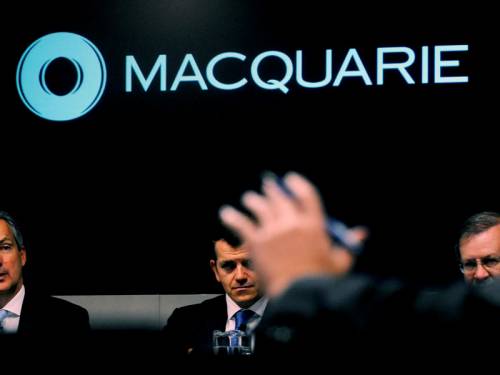 Macquarie Group has posted a 24 per cent drop in annual profit in 2012 but expects this financial year to improve.
Macquarie Group is pinning its hopes on a recovery in financial markets to lift its earnings in 2013.
Releasing an update ahead of its annual shareholders meeting on Wednesday, Macquarie said its performance in the first quarter of its 2013 financial year was ahead of the same period in 2012, but down on the final three months of 2012.
Chief executive Nicholas Moore said Macquarie should be able to improve its performance in 2013, as long as market conditions were no worse than in 2012.
"The FY13 result also remains subject to a range of other challenges including the cost of our continued conservative approach to funding and capital, regulation, including the potential for regulatory changes, increased competition in some markets, and the overall cost of funding," he said.
However, Macquarie warned its securities business may not turn a profit in 2013.
Volumes within the business were well down on the previous corresponding period because of weak investor confidence due to European sovereign debt concerns, slowing US growth and the impact of China growth worries.
The Macquarie Capital division also suffered a slump in business in the first quarter, while assets under management at Macquarie Funds Group were broadly flat.
Macquarie said its capital markets business was still being hit by weak market conditions, but its first quarter performance had improved thanks to the strength of its Fixed Income Currency and Commodities (FICC) division.
Mr Moore told shareholders at Wednesday's meeting the capital markets business had suffered in 2012 as a result of low consumer confidence.
"People who would otherwise trade shares just didn't, companies that would otherwise raise equity just didn't," he said.
"It was a cyclical thing where people were just not doing that they did the year before."
But chairman Kevin McCann said conditions were expected to improve in 2013.
Macquarie suffered a 24 per cent drop in full year profit in 2012 as weaker markets took their toll on the financial services giant's earnings.
During the three-hour AGM, Mr McCann was forced to defend the remuneration of Macquarie Group's directors after a number of shareholders asked that more detail be provided or implied that some executives were being paid too much.
He said 87 per cent of executive remuneration was based on profit share and the base pay had not changed.
"There were no increases in the base (pay) for the executive committee or the chief executive for the financial year 2013," he said.
Mr McCann also reassured shareholders that the investment bank did not represent UK private equity firm EB Private Equity, which made a failed $1.65 billion bid to takeover Australian department store retailer David Jones.
He said the company had been contacted by EB Private Equity but had not agreed to represent it.
Macquarie shares closed 43 cents, or 1.77 per cent, lower at $23.87.