Top Stories
Pakistani voters have cast their ballots in a partial re-run election in Karachi a day after a local political leader was gunned down outside her home. Read more
SBS Radio News
PM refuses to comment on spy reports
25 Jul 2012, 8:08 pm
-
Source: AAP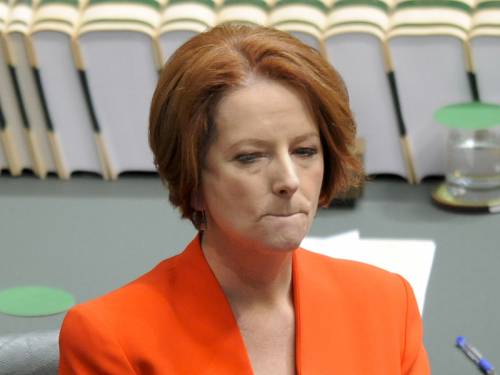 Julia Gillard has refused to comment on reports that a Canadian spy may have sold Australian intelligence secrets to Russia.
Prime Minister Julia Gillard has refused to comment on reports that an alleged Canadian spy may have compromised Australian intelligence.
Jeffrey Paul Delisle is facing two charges of selling highly classified intelligence gathered by the United States, Britain, Canada, New Zealand and Australia to Russian agents.
Documents released under Australian freedom of information laws reportedly show Australia's high commissioner to Canada, Louise Hand, discussed the case with Canadian Prime Minister Stephen Harper soon after Sub-Lieutenant Delisle's arrest on January 14, Fairfax Media reports.
Ms Gillard would not give any details of the case.
"I don't comment on intelligence questions," she told reporters in Canberra on Wednesday.
"But I can certainly assure people that our national security arrangements are robust and can be relied upon."
The charges were laid under a section of Canada's Security of Information Act, which was passed after the September 11 attacks in the US in 2001.
Delisle faces a further charge under Canada's criminal code relating to an alleged crime between July 6, 2007, and January 13 this year.
All of the offences allegedly took place in Canada.
He is due to appear before the Nova Scotia Supreme Court for a preliminary hearing in October.