SBS Radio News
Brough involved in Ashby case, papers show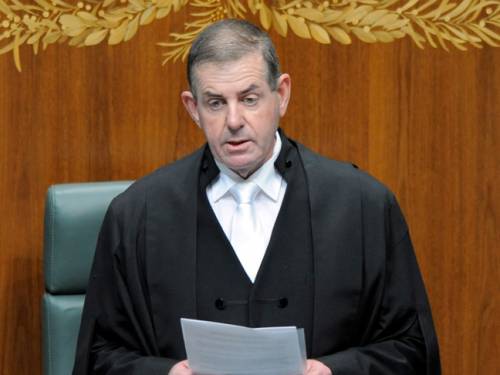 Former Liberal minister Mal Brough exchanged emails and texts with the man accusing Peter Slipper of sexual harassment, court documents show.
Former Liberal minister Mal Brough was closely involved in a sexual harassment case against his political rival Peter Slipper, court documents show.
According to the documents, Mr Brough, who is seeking Liberal National Party preselection in Mr Slipper's electorate, exchanged emails and texts with James Ashby, who later filed a sexual harassment claim against his then boss federal Speaker Mr Slipper.
Mr Brough was also in contact with Steve Lewis, the News Limited journalist who broke the story, and passed on the resume of another staffer, Karen Doane, to mining magnate Clive Palmer and LNP national president Bruce McIver.
The revelations were contained in more than 900 pages of documents filed in the Federal Court by Mr Slipper and the Commonwealth, who are seeking to have the case thrown out as vexatious.
Mr Brough, who will seek preselection for Mr Slipper's Queensland electorate of Fisher on Saturday, said he was not making any comment about the preselection or Mr Ashby's case.
"I've provided my documents to the court and I have every confidence that the judicial system will work in the appropriate fashion and ... preselectors will speak for themselves," he told AAP.
According to the documents, two days before news of the sexual harassment case broke in April, Mr Brough emailed Mr Ashby saying: "There are potential problems I need to discuss with you as soon as possible ... happy to meet privately if that is best".
The court has previously heard Mr Ashby and Ms Doane emailed Mr Brough extracts of Mr Slipper's diary, which was then sent to Mr Lewis.
In an email to Mr Brough on March 29, Mr Lewis wrote: "Mal, here is a start. I would be fascinated to see what his diary said for these dates. They involve some large outlays and the destinations were ... er ... unusual!!!".
Another Fisher preselection candidate, Peta Simpson, was also in contact with Mr Ashby several times before he launched his case, and sent him a text on February 3 saying "decision made?".
Ms Simpson told AAP on Thursday she first heard about the sexual harassment allegations when she read about them in the newspaper.
A transcript of text messages taken from Mr Ashby's phone between October 2011 and April this year indicated Queensland Energy Minister Mark McArdle may have advised Mr Ashby not to launch the case against his boss.
"I appreciate your comments about not doing it, but I have the strength to go thru with it and regardless of the outcome I know I'll have done the right thing," Mr Ashby texted Mr McArdle on March 26.
Queensland Premier Campbell Newman told reporters he was unconcerned about Mr McArdle's connection with the case.
However, federal Assistant Treasurer David Bradbury said the documents suggested multiple members of the coalition were "in this up to their eyeballs".
The documents also reveal that on March 16, at the time Mr Ashby alleges he was being sexually harassed by Mr Slipper, he appears to have asked to accompany Mr Slipper on a trip to Hungary.
When Mr Slipper said this would be against parliamentary rules, Mr Ashby replied: "That's no worries. It was only a wild idea but sometimes wild ideas become reality".