SBS Radio News
NDIS deal closer as PM puts on pressure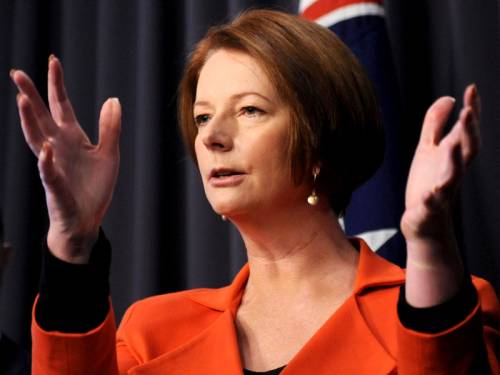 A deal to trial the National Disability Insurance Scheme in NSW and Victoria is making progress, says Prime Minister Julia Gillard.
A deal to trial the National Disability Insurance Scheme in NSW and Victoria has edged closer, as Prime Minister Julia Gillard stepped up pressure on the premiers.
Federal and state officials discussed details of a trial of a new system of disability care and support for 15,000 people in the Hunter and Geelong regions of NSW and Victoria in a teleconference on Thursday.
It is understood the two state disability ministers also met in Melbourne, a day after South Australia, Tasmania and the ACT signed up to trials.
A federal government source told AAP that NSW and commonwealth officials had reached an agreement on numbers, but Victoria - which is putting in a joint bid - was yet to say whether it would provide about $4800 extra per person covered by the trial scheme.
The extra money, coupled with federal funds, would bring the total funding for individual disability care packages in Victoria to $35,000 per person - the base figure for all the trials.
Ms Gillard, who visited a disability care centre in Canberra on Thursday, said her "door is still open".
"You can't walk in front of a TV camera and put your hand on your heart and say, `I support the National Disability Insurance Scheme,' and then when it comes to actually turning your words into deeds you say no," she said.
ACT Chief Minister Katy Gallagher, whose trial will cover up to 5000 people across the territory, said the NDIS was a "no-brainer" and the states would come on board in time.
Victorian Premier Ted Baillieu, whose government received much criticism on talkback radio over the day, said he wanted more clarity about funding obligations.
"It's not a question of holding out. It's a question of getting it right," he said.
"Given ... even the first tranche of trials is not due to start till July next year, I don't think a deadline artificially set by the needs of a media conference yesterday are what we should be operating to."
NSW Premier Barry O'Farrell said Ms Gillard's deadline was a "political agenda", but he remained committed to the NDIS.
ACTU president Ged Kearney said the scheme was a landmark reform "on a par with the introduction of Medicare".
"It's an absolute disgrace that conservative state governments would threaten to sabotage it for pure political gain," she said.
Shadow treasurer Joe Hockey said the federal government had not explained where the money for the full scheme would come from.
"Julia Gillard ... is trying to force the states to come on board with a policy that the federal government refuses to properly fund," he said.
WA Premier Colin Barnett said all of the premiers had told Ms Gillard at a dinner on Tuesday night "let's do it", but she did not grasp the opportunity.