SBS Radio News
No US 'concern' about our defence spending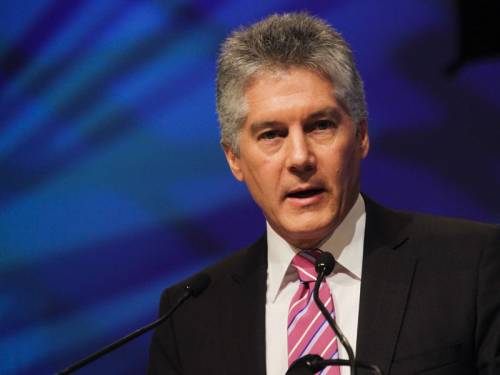 Defence Minister Stephen Smith says the US hasn't expressed any concerns to him about the level of Australian defence spending.
Defence Minister Stephen Smith has again rejected claims of US displeasure at the level of defence spending, saying this hasn't been raised in three meetings with US defence secretary Leon Panetta.
Mr Smith says both he and Mr Panetta would like to be spending more on defence.
"I have had three conversations with secretary of state for defence Leon Panetta, one before the budget was brought down and two after, the most recent when I was in Honolulu during the week," he told ABC television on Sunday.
"My conversations with him have been the same all the way through - both Australia and the US face fiscal constraints."
Mr Smith says he and Mr Panetta believe the proposed cuts protect longterm capability and will not have any adverse consequences for foreign operations or for defence co-operation between Australian and US forces.
"We would both like to be spending more so far as defence is concerned but we face these economic and fiscal constraints," he said.
In the May budget the government cut defence spending by $5.5 billion over the next four years in order to return to surplus.
The opposition was highly critical, saying this would reduce defence spending to 1.6 per cent of gross domestic product (GDP) - a level not seen since 1938.
Mr Smith said Australia is going through a tough time but is managing that in a responsible way and Mr Panetta shares that view.
He also rejected claims the Defence department secretary Duncan Lewis had been upbraided by US officials on the level of Australian defence spending.
Mr Smith says he spoke to Mr Lewis and read the record of conversation of the meeting.
"There were questions raised about how we were proposing to deal with our difficult financial situation in our forthcoming White Paper 2013. I don't in any way regard that as registration of concern," he said.
Opposition Leader Tony Abbott said he was disappointed by anything that reduced Australia's capacity to defend itself.
"Under the cuts announced in this year's budget, Australia's defence spending will be at the lowest level since 1938 as a percentage of GDP," he told reporters in Sydney.
Mr Abbott said he wasn't claiming that savings couldn't be found across all areas of government spending including defence.
"But we should never make savings in defence which compromise the operational capability of our armed forces, which is a very important priority of government," he said.