SBS Radio News
Shorten plays down productivity regulation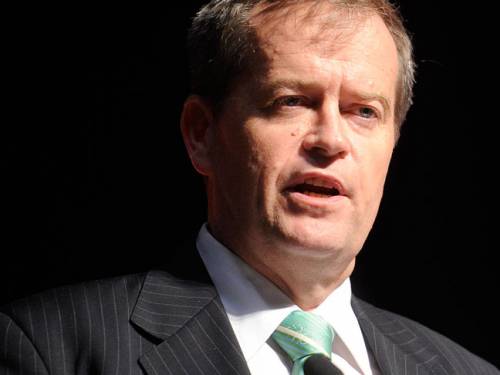 Ahead of the release of a report into the government's Fair Work Act, Workplace Relations Minister Bill Shorten says there's no productivity silver bullet.
Workplace Relations Minister Bill Shorten has played down government regulation to improve productivity ahead of the release of a review of the Fair Work Act.
Mr Shorten said on Sunday he hoped to be in a position to release the report this week.
The government appointed Reserve Bank of Australia board member John Edwards, Justice Michael Moore and legal and workplace relations academic Ron McCallum to independently review its Fair Work Act which has been fully operational since early 2010.
Panel members have accepted written submissions and held discussions and roundtable meetings with key employers and employee representatives.
It was to report back to the government by May 31.
Mr Shorten said the government would consult with stakeholders, employers, unions and state governments after the report was released so they could respond to its recommendations.
He said it was naive to believe that you could simply pass a law in Canberra and all of a sudden productivity exploded at the worksite.
"So I see a lot of what the government does is about enhancing productivity in the workplace, not necessarily having a debate about which particular law you would change in Canberra."
Mr Shorten told Sky News that if productivity was to be improved there needed to be greater co-operation and collaboration at high skilled, well remunerated workplaces.
"Regulation plays a role in contributing to productivity, as do other factors, as does world class infrastructure, as does highly skilled workforce, as does the quality of managerial leadership within enterprises itself.
"There's no silver bullet to productivity."
Submissions to the review from industry and business showed everyone would like a bit more of what they did not have, Mr Shorten said.
The Australian Industry Group called for a return to individual workplace contracts in its submission to the review and said the Act needed to be better aligned with flexibility and productivity if Australia was to manage future competition challenges.
Labor devised the Act after coming to power in 2007 and scrapping the Howard government's unpopular WorkChoices system.