SBS Radio News
Many people still fear carbon tax: Abbott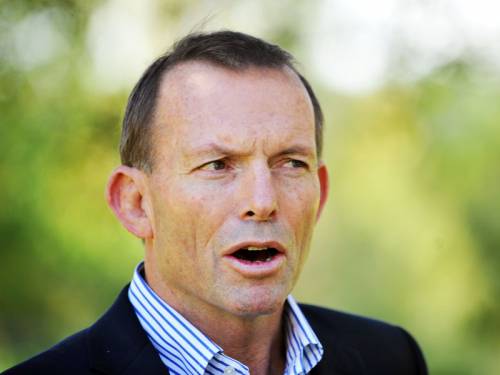 Opposition Leader Tony Abbott says a lot of people are still worried about the carbon tax, despite the findings of a new poll.
Many Australians are still concerned about the federal government's carbon tax, despite the findings of a new poll, Opposition Leader Tony Abbott says.
The Fairfax/Nielsen poll, taken about a month after the introduction of a carbon price, shows 52 per cent of respondents feel the carbon tax has made no difference while 38 per cent feel they are worse off.
"That means that a very, very large number are concerned," Mr Abbott told reporters in Sydney on Monday.
"I have just come back from the United States and China and I've got to say that there is no way other countries are going down this path.
"It's going to damage our economy, it's going to hurt our cost of living and it's not going to do anything at all to help the environment."
The previous poll taken before the carbon tax began on July 1 found that 37 per cent felt it would make no difference against 51 per cent who believed they would be worse off.
The latest poll also found Labor's primary vote was 30 per cent, up two percentage points from last month.
Labor's two-party vote also increased by two points percentage points to 44 per cent.
Despite the rises, there would still be a six per cent swing to the coalition and election oblivion for the government.
Labor MPs said on Monday the minority government had work to do to boost support.
"The reality is we have a long way to go to convince Australians about the positive plans that we have," backbencher Graham Perrett told Sky News.
Labor MP Nick Champion said the government was getting on with the job, citing last week's "historic" agreement with the states to set up four trial sites for the National Disability Insurance Scheme.
"I think it's a little bit more important for the nation's politicians to focus on people who often can't get a decent wheelchair than it is to navel gaze about polling," he told ABC Television.
Liberal MP Kelly O'Dwyer said the government couldn't take too much comfort from the poll - even from the change in responses to the carbon tax.
"Even in just four weeks we have seen even more confusion with the carbon tax," she told Sky News.
"Let's look at this over coming months because the impact that will flow through the economy is very significant."