SBS Radio News
Sydney triple murder charges expected soon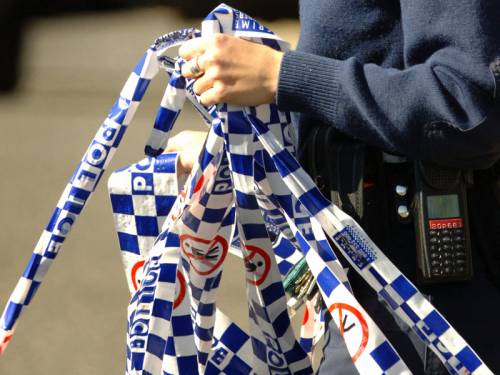 NSW Police Commissioner Andrew Scipione says police expect to charge a man over a triple murder in Sydney's west within two days.
Police expect to charge a man in relation to a triple murder in Sydney's west within 48 hours, the state's top cop says.
NSW Police Commissioner Andrew Scipione says the man arrested over the deaths at St Johns Park on Sunday will probably be charged at the hospital where he remains under police guard.
"He will likely be charged in a bedside sitting today, if not tomorrow," Mr Scipione told reporters in Sydney.
Homicide Commander Detective Superintendent Michael Willing said police hoped to conduct a formal interview with the man shortly.
"There is a lot of evidence to be processed, likely to be continued today and tomorrow," he said.
The bodies of those killed - believed to be Pablo Novosadek, 71, his wife Olga Novosadek, 61, and their 42-year-old son Raul - were found in a unit alongside two chihuahuas that had also been slaughtered.
They were active members of the Panthers club in St Johns Park, which is reeling over their deaths, senior club manager Dien Ngyuen said.
"They were well-loved people, very humble people," Mr Ngyuen told AAP.
"And their loss has affected the community in a lot of ways."
A 44-year-old man believed to be related to the three victims was arrested at the scene and taken to Liverpool hospital suffering what were apparently self-inflicted injuries.
Mr Willing said the initial picture was one of a violent confrontation.
"It's a horrific set of circumstances and terrible for the extended family members and the emergency services that responded to it and were affected by it," he said.
Mr Scipione said he was shocked by the crime.
"I think when you have three people dead and the family pets killed, and a person in hospital suffering a serious wound, it doesn't get much worse than that.
"Like any Australian, I was shocked. Unfortunately we're seeing this type of event happen all too often."
Police are examining a knife found at the scene.