SBS Radio News
Romanian president escapes impeachment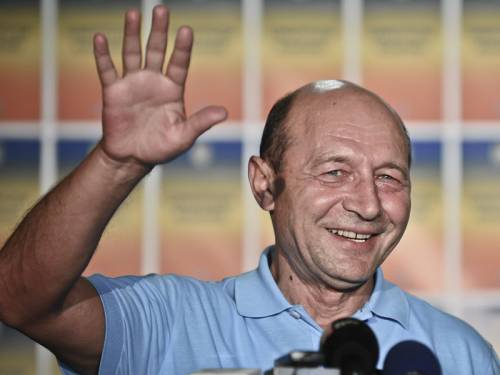 Romania's president has escaped impeachment, with a referendum on his removal falling short of the 50 per cent turnout needed.
Romanian President Traian Basescu has escaped impeachment when a referendum on his removal from office fell short of the 50 per cent turnout needed, despite a resounding vote for his dismissal.
His arch rival, Prime Minister Victor Ponta, who has led efforts to push the centre-right Basescu from office, said he had accepted the result and would not pursue the president's ouster.
"I am not going to seek confrontation with Basescu," Ponta told five foreign media, including AFP, in an interview. "Everyone is going to lose if we are continuing to fight."
Now that the two men will have to work together, Ponta pledged not to "interfere with the president's prerogatives", but stressed: "It takes two to tango."
Basescu said after results were announced that voters had "thwarted a coup" by shunning polling stations but acknowledged the "anger" of the millions who did call for his removal after eight years in office.
Official results showed 87.52 per cent of those who took part in Sunday's referendum had voted for Basescu's impeachment, while only 11.15 per cent had rallied to the president's cause.
But, according to returns from more than 99 per cent of polling stations, turnout was 46.23 per cent - below the 50 per cent of the 18.3 million electorate required for the result to be validated by the constitutional court.
The referendum was the culmination of weeks of political feuding between the conservative president and 39-year-old Ponta's centre-left USL coalition, which took power in May and quickly moved against Basescu.
Commentators have warned the crisis could drag on as a fresh electoral clash looms with parliamentary elections slated for November.
On Monday the Ziarul financial newspaper warned that any continued standoff could further undermine one of Europe's poorest nations on the eve of an evaluation mission by the EU and International Monetary Fund.
But Ponta said he was fully committed to implementing conditions set by the IMF and the EU last year.
He stressed all targets related to the budget deficit and the public debt had been met, while plans to list minority stakes in energy companies were on track.
Romania obtained a 20 billion euro ($A24 billion) rescue package from the IMF, the EU and the World Bank in May 2009, in exchange for drastic spending cuts.
The austerity cure helped it emerge from two years of severe recession.