SBS Radio News
NSW signs on to NDIS, Vic likely to follow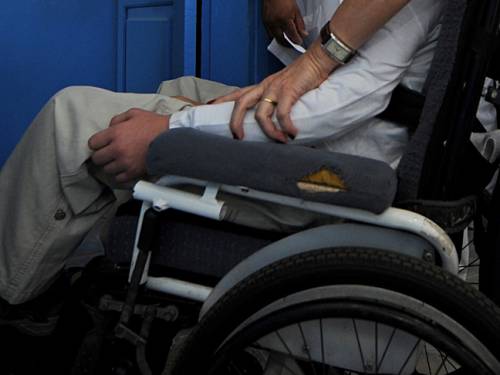 A deal has been struck with NSW that will see 10,000 people in the Hunter region covered by the federal government's disability scheme from mid-2013.
The Gillard government believes NSW signing up to help launch the national disability insurance scheme (NDIS) is a "significant step forward", but the commonwealth is still waiting for Victoria to officially get on board.
Acting Prime Minister Wayne Swan announced on Wednesday a deal had been struck with NSW that would see 10,000 people in the Hunter region covered by the scheme from mid-2013.
"This is a significant step forward," Mr Swan told reporters in Melbourne.
The NSW government will contribute $35 million on top of the $550 million it already provides for disability services in the Hunter. The commonwealth will invest $300 million.
State Disability Services Minister Andrew Constance last week described his federal counterpart, Disability Reform Minister Jenny Macklin, as "unhelpful".
But on Wednesday he praised her for a "fantastic job in terms of putting the building blocks in place".
The federal government committed $1 billion in the May budget to trial the NDIS at a number of launch sites.
Last week the Labor states of South Australia and Tasmania agreed to participate alongside the ACT.
NSW is now officially part of the planned trial and Ms Macklin expects Victoria will also sign on after some further number crunching.
"We're very optimistic that we will also get agreement here in Victoria," she told reporters in Melbourne.
Talks are continuing on how much Victoria already contributes to disability services in the Barwon region - the state's preferred launch site.
Premier Ted Baillieu says Victoria has offered to contribute $42 million for the NDIS trial, which would cover 5000 people with a disability.
That's on top of the $240 million already committed for services in Barwon and "higher than the new funding being provided by other jurisdictions", Mr Baillieu said in a statement.
"The Victorian coalition government looks forward to finalising the details for the implementation of Victoria's Barwon region trial over the coming days."
Ms Macklin hit back on Wednesday at suggestions Labor wouldn't be able to roll out a complete national scheme, which could eventually cost $15 billion a year.
The $1 billion already set aside proved the commonwealth was acting in good faith, she said.
"It's a demonstration that we are serious about launching the national disability insurance scheme ... (and) through good financial management we will be able to deliver a (full) scheme."
She also moved to assuage the fears of National Mental Health Commission chair Alan Fels that the mentally ill could be excluded from the NDIS as the commonwealth tried to keep costs under control.
Ms Macklin pledged they would be included if they had "significant or profound disabilities".