Top Stories

A report by the Australian Institute of Criminology says the number of Indigenous deaths in custody has increased over the past five years. Read more
SBS Radio News
Trade balance moves back to surplus
2 Aug 2012, 2:27 pm
-
Source: AAP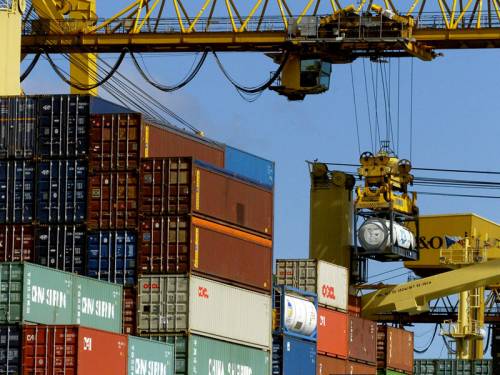 Australia has posted a small trade surplus in June, following a big deficit in May, after import prices fell.
Australia's trade balance has returned to surplus albeit a modest one, due mainly to a sharp fall in the value of imports.
The balance on goods and services showing a surplus of $9 million in June, seasonally adjusted, compared with a deficit of $313 million in May.
Economists' forecasts had centred on a deficit of $400 million in June.
Exports were flat in June while imports were down two per cent, the Australian Bureau of Statistics said on Thursday.
JP Morgan economist Tom Kennedy said the fall in prices of imported goods was a big factor in the turnaround.
"These declines were generated in the volatile fuels and lubricants component, which tumbled 20 per cent in the month following an 18 per cent increase between April and May," Mr Kennedy said.
Elsewhere, the demand for capital goods by domestic businesses remained healthy due to a surge in civil aircraft and telecommunication equipment, he said.
Mr Kennedy said exports failed to make any gains because of the fall in coal and iron ore exports volumes and prices, namely to China, which fell five per cent in June and were likely to weigh on the trade balance in coming months.
"Coal exports were slightly more encouraging, with volumes for hard coking and thermal both increasing, although these volume gains were offset by the weakness in prices over the month," he said.
"Unfortunately for the external accounts, the sharp price declines in iron ore during July are likely to remain a drag on export values."