SBS Radio News
Darrell Lea shuts 32 stores, 198 jobs lost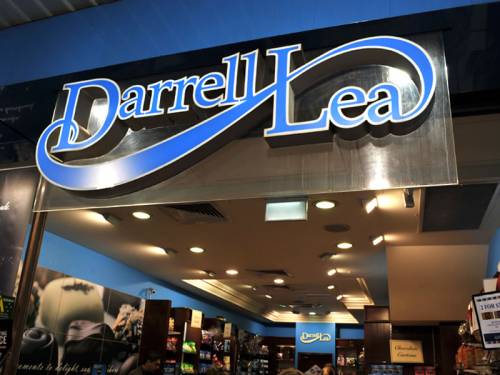 Embattled confectioner Darrell Lea has closed 32 stores across the country and made 198 jobs redundant.
Darrell Lea has almost halved the number of its stores and axed nearly 200 jobs as the embattled confectioner moves closer to finding a buyer.
Thirty-two Darrell Lea branded stores closed their doors for the last time on Thursday.
Most of the closures were in New South Wales, where 14 shops were shut.
Five others shut up shop in both Victoria and Queensland along with four in Western Australia, three in the ACT and one in South Australia.
Notices of closure from the chocolate maker's administrator were taped to the doors of the affected stores.
The closures resulted in the loss of 167 casual, 16 part-time and 15 full time jobs, with affected staff informed about the closures during the afternoon.
Darrell Lea's administrators PPB Advisory said the stores that were shut down were the most under-performing shops and were cut to make the company sweeter for suitors.
"Our objective at this time is to make Darrell Lea more attractive to potential purchasers, and help protect the interests of the remaining 480 employees," PPB's Mark Robinson said in a statement.
"These store closures are an important step in achieving these."
In late July, PPB said it had been in advanced talks with four parties interested in buying the troubled chocolate business.
A spokesman for PPB told AAP the sale process was progressing with "a couple" of potential buyers interested in snaring the 85-year-old confectionary maker.
None of the job cuts will affect manufacturing or warehouse employees.
However, manufacturing workers and their union representatives will still meet Friday to see if that's still the case.
"The Australian Manufacturing Workers Union (AMWU) hopes to next week have a clearer picture of whether manufacturing workers will be affected," AMWU's food division national secretary Jennifer Dowell said.
Employment Minister Bill Shorten said the government will work with PPB to ensure employee entitlements are resolved.
"The government sincerely hopes that a buyer can be found for the remaining Darrell Lea businesses," he said.