SBS Radio News
21 civilians die as Syria fighting rages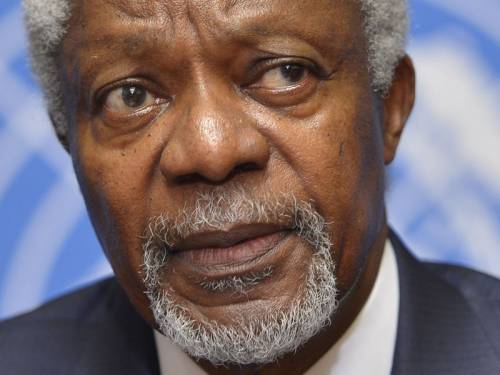 With the civil war in Syria getting increasingly vicious, chances for a diplomatic solution are fading after the resignation of UN-Arab envoy Kofi Annan
Mortars have rained down on a crowded marketplace in a Palestinian refugee camp, killing 21 people as regime forces and rebels clashed on the southern outskirts of Damascus, activists say.
The Britain-based Syria Observatory for Human Rights, which reported the deaths on Friday, said the shells hit Yarmouk camp as shoppers were buying food for Thursday's evening meal. The activists would not speculate on who was firing.
With the civil war in Syria getting increasingly vicious, chances for a diplomatic solution to the conflict were fading after the resignation on Thursday of Kofi Annan, the UN-Arab League envoy to Syria.
Annan cited divisions within the UN security council preventing a united approach to stop the fighting.
The UN general assembly was preparing to vote on Friday on a new Arab-sponsored resolution condemning Syria's use of heavy weapons to crush the uprising that has killed an estimated 19,000 people since it began in March 2011.
The resolution - which like all general assembly resolutions is unenforceable - is expected to denounce Syria for unleashing tanks, artillery, helicopters and warplanes on the people of Aleppo and Damascus, and to demand that the regime keep its chemical and biological weapons warehoused and under strict control.
Responding to the blasts at the Palestinian camp, Rami Abdul Rahman, director of the observatory, said: "We don't know where the mortars came from, whether they were from the Syrian regime or not the Syrian regime."
He said the shells could have been strays from the fighting in the nearby Tadamon neighbourhood.
The state news agency blamed the bombardment on "terrorist mercenaries".
Government troops, however, have in the past attacked the camp, home to nearly 150,000 Palestinians.
Palestinian refugees in Syria have tried to stay out of the 17-month-old uprising but with Yarmouk nestled among neighbourhoods sympathetic to the rebels, its residents have been drawn into the fighting.
Yarmouk's younger inhabitants have been moved by the Arab Spring's calls for greater freedoms. They have joined protests against President Bashar al-Assad's regime and have died during demonstrations when Syrian troops fired on them.
The attack on the Palestinian camp came as clashes raged overnight between rebels and government forces in the suburb of Tadamon, which was also bombed by the army on Thursday.
The observatory also reported shelling of the southwestern suburb of Jdaidat Artouz, where dozens of bodies were found after government forces swept through on Wednesday.
A rebel assault and revolt in Damascus two weeks ago was vigorously crushed by government forces, but pockets of resistance and sympathetic neighbourhoods remain.
Sporadic clashes and shelling also continue in Aleppo as rebels and government forces hold different parts of the city.
The UN peacekeeping chief Herve Ladsous warned of a major government assault on Aleppo in the coming days to retake rebel-held areas.