SBS Radio News
Share market expected to open higher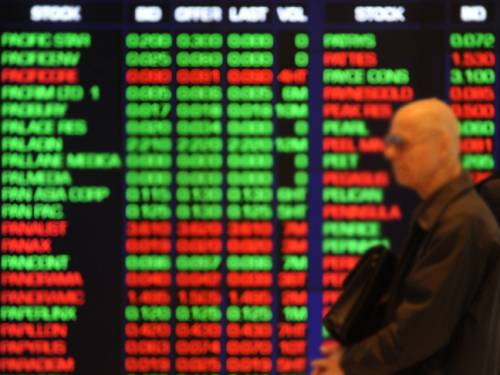 The Australian share market is expected to open higher on Monday after jobs figures boosted stocks in the United States.
The Australian share market is expected to open higher on Monday after US and European markets rallied following better-than-expected US jobs figures and a more positive view of the European Central Bank's (ECB) stand on the eurozone debt crisis.
On Wall Street on Friday, the benchmark Dow Jones Industrial Average index rose 217.29 points, or 1.69 per cent, to 13,096.20 points.
The S&P 500 index, a broad measure of the markets, lifted 25.99 points, or 1.9 per cent, to 1,390.99 points, and the Nasdaq index gained 58.13 points, or 2.0 per cent, to 2,967.90 points.
US stocks rose as the US Labor Department released employment data that showed US payrolls added 163,000 workers in July, far more than the 100,000 economists had been expecting.
Investors also reassessed the ECB's bond-buying plans after initially being disappointed when ECB President Mario Draghi failed to provide full details of the program, which is aimed at easing the euro zone's debt crisis.
"Friday saw US and European shares rally hard, reversing the falls seen on Thursday as US jobs data surprised on the upside and investors came to a more positive view of the ECB's plans for buying bonds in trouble countries," AMP Capital Investors head of investment strategy Shane Oliver said.
"ASX (Australian Securities Exchange) 200 futures are up 58 points, or 1.4 per cent, suggesting a strong start for the Australian share market when it opens on Monday."
On the economic front this week, all eyes will be on the Reserve Bank of Australia's (RBA) board meeting and interest rate decision on Tuesday.
All 15 economists surveyed by AAP said the RBA would not move the cash rate in August.
On Thursday, the Australian Bureau of Statistics releases labour force figures for July.
The market is forecasting an increase of 10,000 in total employment and unemployment to rise to 5.3 per cent.
On Friday, the RBA releases its statement on monetary policy.
On the company front, hearing implant supplier Cochlear and toll road operator Transurban Group release their full year financial results on Tuesday.
On Wednesday, miner Rio Tinto releases its first half financial results, and Harvey Norman Holdings releases its quarterly sales results.
On Thursday, gambling firm Tabcorp Holdings, media group News Corporation and telco giant Telstra release their full year results.
On Friday, casinos operator Crown Ltd and property investor Goodman Group release their full year results.
AAP