Top Stories
Western Sydney is the focus of federal politics today as the Prime Minister holds a community cabinet in the federal seat of Blaxland. Read more
SBS Radio News
Thai men in court over Australian's death
5 Aug 2012, 9:31 pm
-
Source: AAP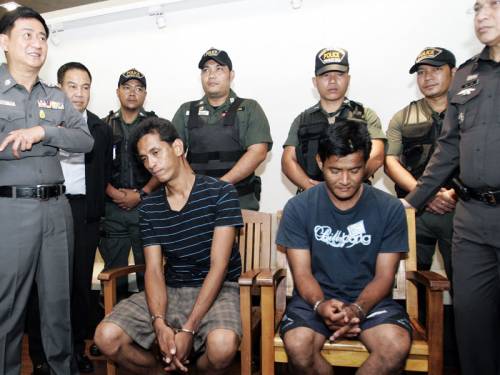 Two men will appear in court in Thailand on Monday charged over the death of Australian travel agent Michelle Smith in June.
Two Thai men charged with the murder and robbery of Australian woman Michelle Smith will face a provincial court on Monday.
Smith, 60, from Joondulup in Perth, died on June 20 during an attempted robbery on the Thai resort island of Phuket.
Facing the Phuket provincial court is Surasak Suwannachot, 26, who is a accused of stabbing Smith in the chest during the attack as a group of Australian travel agents, on a familiarisation trip to Thailand, were returning to their resort.
Surasak then rode off on a motorbike with accomplice Surin Toptong, 37, leaving Smith fatally wounded.
Ms Smith' s travelling companion, Tammee Lynn, 42, also injured in the attack, desperately tried to save Smith, a mother of three.
Ms Lynn, who provided a detailed statement to the police, has not been called to provide further evidence to the court.
An intense investigation and reward of 300,000 baht ($A9600) led to the arrest of the suspects, following a tip-off from a restaurant owner.
Police were also aided by closed circuit television (CCTV) near the scene of the crime close to the group's resort hotel.
Surasak could face the death penalty, but Thai officials say a guilty plea is expected to result instead in a lengthy prison sentence.
The murder led to stepped-up security around Phuket, which is heavily dependent on the 400,000 Australians who visit the island each year.