Top Stories
Government intervention would not have saved Ford Australia's manufacturing jobs, Victorian Premier Denis Napthine says. Read more
SBS Radio News
Bomb hits Syria state TV building
6 Aug 2012, 5:30 pm
-
Source: AAP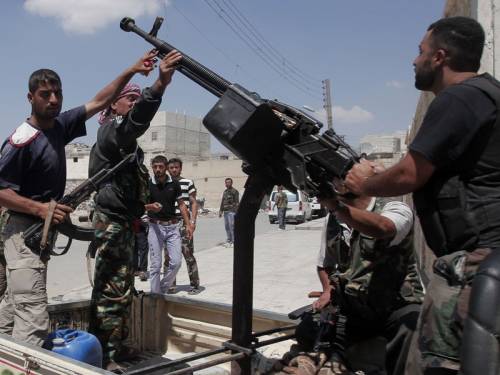 A bomb has rocked a Syria state TV building in Damascus and fighting has continued in Aleppo and other areas.
A bomb has ripped through the third floor of the Syria state TV building in Damascus.
At least three people were wounded the bomb attack on Monday, according to state media. The building at the Umawiyyeen roundabout in downtown Damascus also houses state radio.
Syrian state TV remained on air.
Meanwhile Syrian forces shelled several areas of the northern city of Aleppo on Monday morning, and shooting was also reported in other neighbourhoods of the embattled commercial capital, monitors said.
Clashes in the rebel-held district of Salaheddin killed a rebel commander, the Britain-based Syrian Observatory for Human Rights said.
Regime forces pounded the Palace of Justice in the heart of Aleppo, as well as the Marjeh and Shaar districts, the observatory said.
In Bab al-Nayrab, regime forces shot dead a civilian while he was helping wounded people, the observer group said.
Nine people were killed in Aleppo on Monday, among them eight civilians, it said.
The group reported another 19 deaths across the country in the early hours of Monday, 13 civilians and six rebels.
On Sunday, 131 people were killed in violence nationwide, the monitoring group said. They were 79 civilians, 42 regime troops and 10 rebels.
It is impossible to independently verify death tolls, and the UN has stopped keeping a toll.