SBS Radio News
Corruption not endemic, says Racing Vic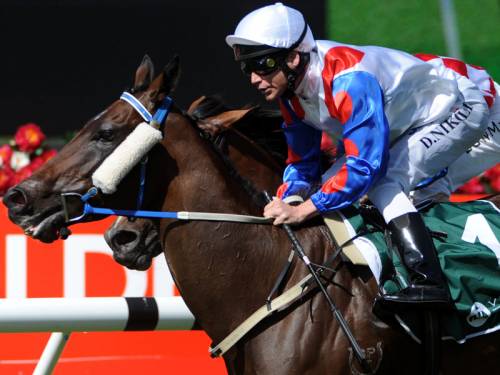 The head of Victoria's peak horse racing body says an alleged race-fixing incident being investigated by police is a one-off.
Victorian horse racing authorities are adamant an alleged case of race-fixing being investigated by police does not represent "endemic corruption" in the sport.
Rob Hines, the head of the state's peak racing authority Racing Victoria, said the matter that came to light during the investigation of the murder of Sydney racing identity Les Samba was an isolated incident.
"We have not been asked about, or made aware of, any other races under investigation," Mr Hines said.
"We do not believe there is endemic corruption in the sport.
"This is genuinely a one-off."
The matter was investigated by racing stewards on the day of the running of allegedly fixed race at Cranbourne in April last year, but legal restrictions have prevented them from launching further official inquiries.
Stewards at the Cranbourne race meeting interviewed jockey Danny Nikolic, who is Mr Samba's former son-in-law, and fellow rider Noel Callow, over certain actions they took during the race.
The stewards asked Nikolic why he twice turned his head to look at the favourite during the running of the race in which he rode the winner, Smoking Aces.
Callow was also quizzed on why he had also turned to look at the favourite, Retaliate, ridden by Brad Rawiller.
Both provided acceptable reasons.
Reports in Fairfax newspapers on Monday claim the police investigation centres around an allegation that two jockeys rode in the Cranbourne race in a way to reduce Retaliate's winning prospects.
The report also claimed it was part of wide-ranging corruption in the racing industry.
Victoria Police Deputy Commissioner Graham Ashton confirmed the investigation centred on one allegation about one race and did not involve a wider corruption probe across the racing industry.
"Whilst it is a significant issue ... it is just one race in a big, huge industry, so I think we need to keep that in a bit of perspective as well," he told reporters.
Mr Hines said he and Racing Victoria's integrity services department and the state government-appointed racing integrity commissioner had been collaborating with police on the case for "a number of months".
But he said stewards are unable to launch their own inquiry.
"We are waiting for the police investigation to reach a stage where we can legally obtain the information that we can then use as evidence to open a stewards inquiry," Mr Hines said.
Victoria's chief racing steward Terry Bailey said stewards had inquired into the race in question to the extent allowable, but could not proceed without further evidence.
He said racing authorities are limited to questioning licensed people, such as jockeys and trainers.
They are unable to compel others, such as punters and other members of the public, to attend an inquiry.
Mr Hines said discussions had been underway with the state government for the past two years in a bid to extend the powers of racing authorities, but no progress has been made.
He also questioned suggestions Mr Samba's murder had a direct link to any racing incident.
"Those that have taken this story hook, line and sinker should look at the timing of it," he said.
"The suggestion that this (incident) is related to the murder inquiry looks a little unusual when the murder was in February and the race was in April."
Mr Ashton said it was too early to say if race fixing was linked to Mr Samba's murder.
Mr Samba was shot dead in Middle Park on February 27 last year.