SBS Radio News
Coates calls for more sport in schools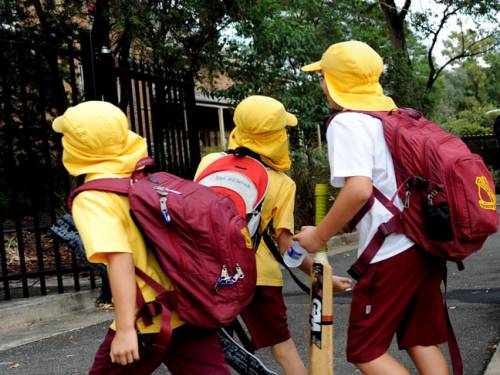 AOC president John Coates says Australia needs to place more emphasis on sport in schools in order to find our next Olympic champions.
Australia's Olympic boss John Coates believes there needs to be a greater emphasis on sport in schools in the hope of finding the next Cathy Freeman or Ian Thorpe.
The Australian team so far has failed to live up to Coates' expectations of a top-five finish at the London Games, languishing at 24 on the medals tally after the first week of competition.
The Australian Olympic Committee president says before the next Olympics in 2016 Australia needs to "talent-build" by making sport a focus in schools.
He has called on the federal government to consider changing its policy and funding to give priority to school sports.
"Perhaps the area that needs a lot of attention - and if not, funding and government intention in terms of policy - is getting sport back into the school curricula," Coates told the ABC on Monday.
The British were making "a big thing" of that being one of the legacies they're looking towards, he said.
"They've been achieving that, a greater emphasis on sport in the schools."
Some children would benefit from the health and fitness, but the next Freeman or Thorpe may also be discovered, Coates said.
Federal Sports Minister Kate Lundy is happy with the level of sports participation in schools.
"What we're seeing over at the Olympics at the moment is that we're coming so close so many times ... and it's just not going our way," she told ABC radio.
"But we're still way up there with the best of the best in the world in sport."
Senator Lundy said it was important to continue to innovate to keep sports programs strong.
"Australia's great strength is we've always punched above our weight in sport and we need to be smarter about how we use our resources to stay right up there," she said.
Kevan Gosper, Australia's most senior member of the International Olympic Committee, says the government must increase funding if it wants to win more gold medals.
The extra funding should be spent on top-level coaches and giving athletes experience in international competitions.
"The money is the difference between silver and gold," Gosper told ABC Radio.
The Crawford review of sports funding had set Australia back substantially in the race for gold.
"We've been down on the sort of financial support that we were accustomed to when compared with the financial support that's coming through from other countries, particularly here in Europe," Gosper said.
"The fact is you do need more money in international sports and preparing if you're going to compete with the world."