SBS Radio News
$1m reward to find Les Samba's killer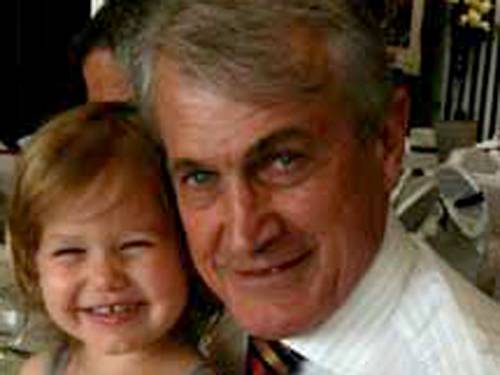 The last five hours of racing identity Les Samba's life could provide vital clues to the identity of the person who killed him in Melbourne last year.
The mystery over who killed Sydney racing identity Les Samba during a weekend trip to Melbourne has prompted a million-dollar reward offer.
The 60-year-old former racehorse trainer was gunned down on a busy bayside street in February last year, but the case remains unsolved.
Police announced the $1 million reward on Monday in a bid to persuade someone to finally catch the killer.
"It's the right amount of money at the right time in this investigation to allow a person to come forward and give us that missing piece to the puzzle that will help us complete this investigation," Detective Senior Sergeant Stephen Cooper said.
The reward is the eleventh time Victoria Police has offered the state's highest available financial incentive to help solve a crime, a police spokeswoman said.
Such a reward can often be the last step in a major case before police lay criminal charges.
Police say there are a number of persons of interest in Mr Samba's murder and the new reward could change things quickly.
"This money will enable us to move forward," Det Sen Sgt Cooper said.
Despite the optimism, few seven-figure rewards in Victoria have ever resulted in a conviction.
Police could not provide a figure on Monday, but it is understood that only the jailing of drug kingpin Tony Mokbel is set to end with a reward payout.
In Mr Samba's case, detectives are hoping witnesses can piece together five hours of his unknown movements on February 26 and 27 last year, all within the Melbourne area, before he left the Crown Metropol Hotel at Southbank at 9pm.
He drove about five kilometres south to Beaconsfield Parade in the bayside suburb of Middle Park and at 9.35pm he was shot on the footpath, tried to flee, and was shot again.
During their investigation, police spoke to jockey Danny Nikolic - Mr Samba's former son-in-law - and his brother John Nikolic, but no suspects were ever named.
The prominent jockey has also become involved in a race-fixing allegation that emerged during the homicide investigation.
Police wouldn't say whether Mr Samba's death had links to the racing industry.
Mr Samba's daughter, Victoria Samba, has previously said she was unaware of any enemies her father may have had and described him as "a strong man and the bravest person" she knew.
Police say Mr Samba's family is still quite concerned that the shooting remains unsolved.