SBS Radio News
Abbott to roll back discrimination laws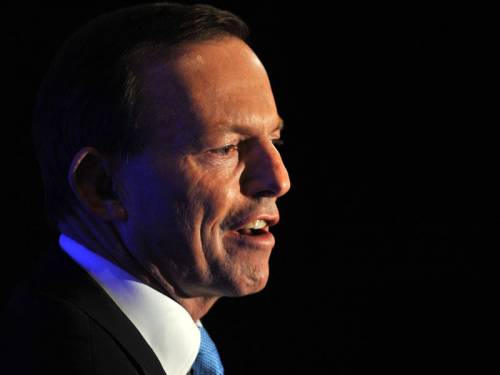 Opposition leader Tony Abbott tells Institute of Public Affairs the coalition will repeal racial discrimination laws if it forms government.
Opposition Leader Tony Abbott says he will open new debate about freedom of speech by rolling back racial discrimination laws if elected prime minister.
A coalition government would repeal laws prohibiting statements that offend people on racial or ethnic grounds, Mr Abbott said in an address in Sydney on Monday.
In a speech at an Institute of Public Affairs function, Mr Abbott said that as prime minister, he would remove section 18C of the Racial Discrimination Act as part of a "new debate about freedom of speech".
Under the current law, statements are prohibited if they "offend, insult, humiliate or intimidate" people based on race and ethnicity.
"Making the likelihood of causing offence to a group the test of acceptable behaviour goes way beyond the time-honoured remedy when a particular victim has been brought into hatred, ridicule, or contempt," Mr Abbott told the function.
"A hurt feelings test is impossible to comply with while maintaining the fearless pursuit of truth."
Mr Abbott's speech came after he wrote in The Australian newspaper on Monday that section 18C of the act was a "threat" to freedom of speech.
"Expression or advocacy should never be unlawful merely because it is offensive," he wrote.
He again defended News Limited columnist Andrew Bolt, who was ruled to have breached the Racial Discrimination Act in articles he wrote on fair-skinned Aborigines.
The articles, published in 2009, were headlined "It's so hip to be black" and "White fellas in the black".
Mr Abbott said while the articles were not Mr Bolt's finest, the commentator should have been afforded the right of freedom of speech.