Top Stories

A powerful tornado with winds over 300 kilometres per hour has pulverised an Oklahoma City suburb, killing at least 91 people, officials say. Read more
SBS Radio News
Labor's vote up five points: Newspoll
7 Aug 2012, 6:22 am
-
Source: AAP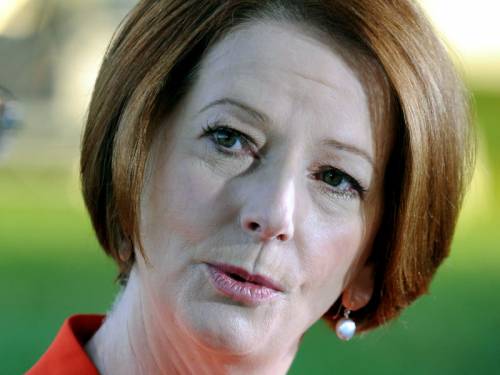 Labor's primary vote is improving, the latest Newspoll suggests, but the government is still well behind the opposition on a two-party preferred basis.

Federal Labor's primary vote has climbed five points to 33 per cent in the latest Newspoll.
But the Gillard government still trails the coalition by a hefty margin on a two-party preferred basis 46 to 54 per cent.
The previous poll, released a fortnight ago, had Labor 12 points behind the opposition 44 to 56 per cent.
The new figures, published in The Australian, also suggest Opposition Leader Tony Abbott is leading Julia Gillard as preferred prime minister 38 to 36 per cent.
But 26 per cent of the poll's 1141 respondents said they were uncommitted to either Ms Gillard or Mr Abbott as leader, a figure not seen since the invasion of Iraq in March 2003 when John Howard was prime minister and Simon Crean the opposition leader.
Labor's primary vote had dropped to a near record low 28 per cent in late July.
The bounce in the government's vote comes one month after Labor's controversial carbon tax started and as Ms Gillard enjoyed a week's holiday.
Newspoll chief executive Martin O'Shannessy said the government may have the Olympics to thank for the lift in its popularity, as voters focus on the Games, removing politics from centre stage.
Parliament resumes sitting next Monday after the long six-week winter break.