SBS Radio News
Is Facebook struggling to survive?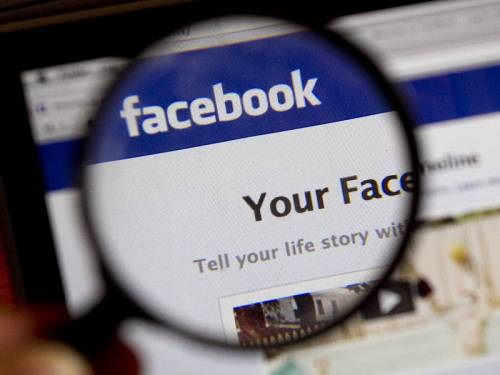 It's one of the most watched, used and talked about companies in the world, but as Facebook's share price slumps, could the end be near for the social media site?

It's one of the most watched, used and talked about companies in the world, but as Facebook's share price slumps, could the end be near for the social media site?
A heat map of Facebook's global usage tells the story: There are few places on earth the social media site hasn't touched. So far, it has failed to make an impact in Siberia, the Brazilian Amazon and a chunk of outback Australia, but anywhere there's a sizeable population, there are Facebook users en masse.
Why, then, have Facebook shares plummeted to almost half their initial worth? Independent economist Peter Cox believes Facebook's shares were overpriced from the day they were offered to the public at $38 each. "They got the float away at a totally inappropriate price. Now the problem is; how do they make money out of this industry?"
HOW FACEBOOK MAKES MONEY
According to its first quarterly report for investors, Facebook is currently making 83 per cent of its revenue from direct advertising. That's an improvement from the 98 per cent it relied on in 2009. The rest comes from fees collected from platform developers such as social gaming company Zynga, creator of FarmVille. Every time a virtual cow is sold to a Farmville player, Facebook takes a cut. About 14 per cent of Facebook's revenue comes from Zynga. But Zynga's stocks are sliding, too, and Facebook has acknowledged its reliance on that revenue leaves it vulnerable to losses.
The company has acknowledged the loss of advertisers, or the reduction in spending by advertisers, could seriously hurt its business. But advertisers will only stick around as long as users do. Facebook's history of tinkering with the user interface in order to better cater to advertisers is a dangerous game, says Mr Cox. "It's a vicious circle. To make a lot of money it needs a lot of ads, to get a lot of ads it needs to p*** off a lot of people."

A GRADUAL SLOWDOWN
So far, Facebook has managed to avoid losing significant numbers of users, despite a steady stream of gripes over usability and privacy. But in its most established market, at least, there is evidence to suggest growth is plateauing. The number of daily active users in the US and Canada grew by just one million between March 31st and June 30 this year. In 2011, daily active users grew by 12 million in the same region, in the same quarter.
The company's European market follows a similar trend, although in Asia and the rest of the world, the number of engaged users per day continues to grow at a steady rate. Crucially, Facebook makes most of its revenue from those same markets where engagement growth is slowing down. Last month, the company released its first earnings report as a public company, and reported a net loss of US$157 million. The company blames the loss on one-off payments to shareholders, but Wall Street remains spooked, and Facebook shares have fallen out of favour with investors.
Whether the company is making enough money and whether it will continue to attract advertisers are two big questions investors will be closely monitoring in the months to come.
ARE FACEBOOK'S ADVERTISERS HAPPY?
Most business owners are quick to point out the value in branded Facebook pages – they're free, after all. What's less certain, though critical for Facebook's bottom line, is the value those same companies place on paid advertising.
James Eling, who runs a company that helps restaurant businesses promote themselves online, says paying to advertise on Facebook doesn't work for everyone. Part of the problem, he says, is the site's tendency to make changes without warning. "Paid advertising can be a bit hit and miss. Facebook make a lot of changes, and those changes make a big difference to the return that we receive from our marketing dollars."

Social media marketing consultant Francine Bishop says Facebook is currently the online place of preference for small businesses to target their communities, because it mimics traditional "word of mouth" advertising. While she emphasises paid advertising can be effective for those who target their communities carefully, it can also be a frustrating process. "When timeline came in, I had clients that spent thousands [of dollars] getting set up, that then had to go and change."
Paid Facebook advertising can also prove a time-consuming way to burn money, for those who aren't aware of its nuances, Ms Bishop warns. "Make sure you're using pay-per-click instead of pay-per-impression," she says. "[Facebook] defaults to pay-per-impression, so if you don't change it, you'll go through your money really, really quickly."
Online fashion retailer Sarah Pavillard, who runs The Dreamery, says Facebook was an integral part of her brand strategy when her company launched in 2010. Today, with 26,000 'Likes' on the The Dreamery's branded Facebook page, and visible sales results, Ms Pavillard considers the start-up strategy a success.
While The Dreamery has had some success with paid advertising spots, "it's hard to quantify down to actual interaction," says Ms Pavillard. "What we can measure is the number of conversions on our website – email sign up or sale – that is a result of coming to our website from Facebook."
Facebook's lack of transparency is another area businesses highlight as needing improvement. "I think one thing that would be helpful for businesses, is a bit more 'trackability' and data. Unlike sending traffic to your own website, you're trusting Facebook is actually sending the number of clicks they say they are in their reporting to you. There's no other way to monitor it," says Ms Pavillard.
There are signs of discontent among bigger companies, too. In the US, a decision by General Motors to stop advertising on the site in May, despite boasting more than 400,000 fans on their Facebook page, sent jitters through the online advertising community. The move came as GM said paid ads on the site had little impact on car purchases.
Another US-based business, Limited Run (a company with just 450 Facebook fans), took a savage swing at the company as it declared it was deleting its Facebook page last month. According to a statement posted on Limited Run's website, it claimed 80 per cent of clicks generated through paid advertising came from "bots", or auto-generated spam, rather than actual customers, a concern Facebook has since denied.
An uncertain future
Facebook's survival depends on its ability to innovate, even as it reaches the limits of expanding to new users. By the company's own admission, it badly needs to find better ways to serve advertising to mobile platforms. The company reported daily active users jumped from 526 million to 552 million in 12 months, "due to an increase in mobile users," indicating a cultural change in the way users want to access social media.
In the meantime, Facebook challengers continue to circle. Economist Peter Cox names China's Twitter-esque microblogging site Weibo as a potential threat. "There will always be new models coming out," he says.
There is certainly no lack of competition. Google+ also remains a rising threat, along with a number of niche sites exploding in particular markets: Cyworld in Korea, Mixi in Japan and Orkut, a Google-owned company, has gained popularity in Brazil and India. Just as Facebook eclipsed MySpace with design consistency, broader appeal and less spam, it could be just a matter of time before a new model becomes the preferred social media site of the day.