SBS Radio News
Housing demand gaining ground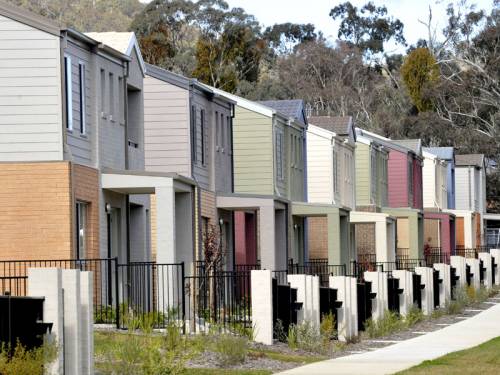 Housing demand has risen in June, suggesting an upturn in fortunes for the sector.
Housing demand appears to have picked up, but at a slower than expected pace, despite official interest rate cuts in May and June.
Total housing finance rose by 1.3 per cent in June, the Australian Bureau of Statistics reported on Wednesday, after a 1.2 per cent fall in May.
Economists had forecast a two per cent rise for June.
National Australia Bank (NAB) senior economist David de Garis said it was unclear whether the June rise was due in part to Victorian homebuyers rushing to buy before the first-home bonus ended on June 30.
"Housing demand has certainly picked up recently. There was a big rise in March and another one in June," Mr de Garis said.
"If it is wider than Victoria, then it could mean that people are starting to get interested in housing again, but if it is just Victoria then you'll start to see some payback later this year."
Mr de Garis said he didn't expect the housing finance figures to have much of an effect on the RBA's interest rate outlook.
"There's the possibility of another one (interest rate cut) out there unless the European (situation) deteriorates significantly or the (local) unemployment rate rises for at least one or two months then we're at least a couple of months for a change to occur," he said.
JP Morgan economist Tom Kennedy said he had been expecting a rise of around three per cent in June.
"That was mainly because of the 0.75 per cent rate cuts delivered by the RBA in May and June," he said.
"With the 0.25 per cent cut in June, a large part of that was passed on by the major banks, so we thought we'd get a kick up in the numbers from that."
Master Builders Australia chief economist Peter Jones said the numbers boded well for the domestic housing sector.
"There has been a welcome improvement in finance for the purchase and construction of new dwellings," he said.
"With incentives for new home buyers to take effect in New South Wales later in the year, there could finally be a light at the end of the tunnel for housing."