SBS Radio News
Conroy praises News Ltd's 'better balance'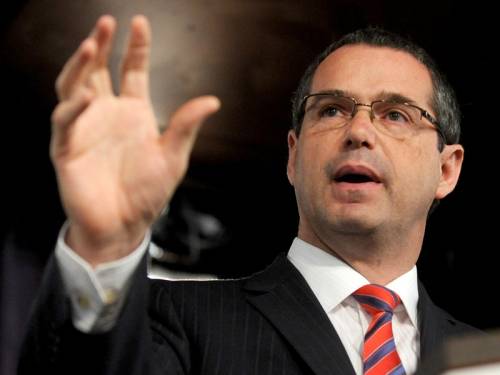 Stephen Conroy has praised News Ltd and recent efforts of the Press Council but says he is still considering the need for a beefed-up media regulator.

The Australian Press Council and News Limited are doing a better job today than they were six months ago but that doesn't necessarily mean there's no longer the need for a beefed-up media regulator, federal Communications Minister Stephen Conroy says.
The Gillard government is considering its response to the so-called Finkelstein inquiry, which recommended a new over-arching media council be created to regulate news and current affairs coverage in print, online, radio and television.
But on Wednesday night Senator Conroy praised the recent efforts of the existing Australian Press Council - an organisation he's previously called a "poodle".
He said the council had increased its funding and staff levels and was now taking a more "proactive position".
"There have been improvements," Senator Conroy told ABC TV.
"Does it go far enough? That's all of the things that are in the mix for us at the moment."
Senator Conroy was also sounding more conciliatory when it came to News Limited, which he believes has unfairly campaigned against Labor.
"I think there's been a better balance over the last few months," the minister said.
That was partly due to fact the press council had ruled against The Daily Telegraph regarding its coverage of the national broadband network, Senator Conroy said.
But things had also improved since Kim Williams took over as News Limited's chief executive in December.
"That's not to say they (News) are giving the government a free run - they are certainly not.
"There's plenty still to be debated about."
Senator Conroy denied the government wouldn't take on the big print players ahead of the next election - due by late 2013.
"I can certainly see us wanting a regulator with more teeth," he said.
"(But) we have not made any decision at this stage."
Your Comments
Join the Discussion