SBS Radio News
Obama wages birth control fight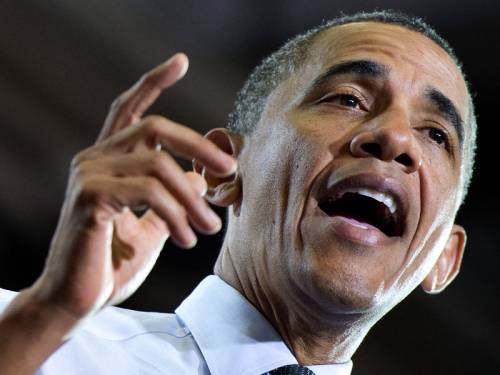 Barack Obama has reopened the battle over contraception, saying Mitt Romney's Republicans would take women's health care back to the 1950s.
US President Barack Obama has reopened a culture war battle over contraception, saying Mitt Romney's Republicans would take women's preventive health care back to the 1950s.
In a direct pitch for the votes of women, who could be crucial in November's election, Obama flew to Colorado on Wednesday to tout his health care law, which mandates coverage for preventive services like mammograms and contraception.
"When it comes to a woman's right to make her own health care choices, they want to take us back to the policies more suited to the 1950s than the 21st Century," Obama said, in a stinging attack on Republicans.
Obama argued that Romney, who has vowed to repeal the historic and controversial health care law, would wipe out several important victories in the struggle for women's health rights.
"The decisions that affect a woman's health, they are not up to politicians, they are not up to insurance companies, they are up to you," he told a raucous rally in Denver.
"You deserve a president who will fight to keep it that way. That's the president I have been. That is the president I will be if I get a second term."
Obama made his pitch in Colorado, a crucial Rocky Mountain swing state, on a day when a new poll by Quinnipiac University found him trailing Romney there 45 to 50 per cent.
Women, who represent about 53 per cent of the US electorate, backed Obama 56-43 per cent over John McCain in the 2008 election.
A recent New York Times/CBS poll found Obama leading Romney among single women by 29 points, but married women historically lean towards Republican candidates.
So gender gap politics will play a crucial role in the countdown to the November 6 election.
Romney parried Obama's assault by unveiling his "Women for Mitt" coalition, and argued that women were suffering deeply because of the slow economic recovery that he blames on Obama's policies.
His wife, Ann Romney, said women would play a crucial role in determining the next occupant of the White House.
She said her husband "knows how to turn around this economy so that it will better serve the interests of women and families across America".