SBS Radio News
Adams wins his second City2Surf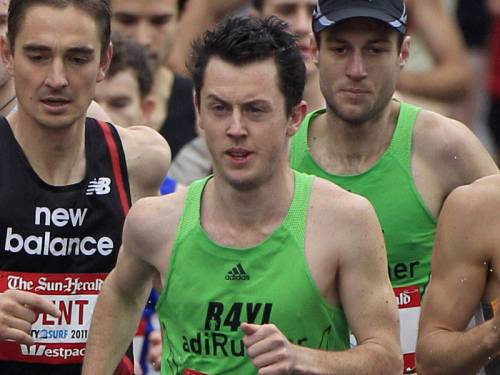 Victoria's Liam Adams has won this year's City2Surf race in Sydney by a margin of 50 seconds.
Liam Adams took on roaring winds, driving rain and more than 85,000 other runners to take out this year's City2Surf race in Sydney for the second year in a row.
Adams, 25, from Melbourne, was first across the line in the iconic Sydney race in an official time of 41 minutes 31 seconds - almost one minute ahead of second place winner Harry Summers in 42 minutes and 22 seconds.
Mitchell Brown was third in a time of 42 minutes 28 seconds
In the women's title, Lara Tamsett, 23, from Sydney, won in a time of 46 minutes and 55 seconds, beating home Clare Geraghty (00:48:55) and Abigail Bayley (00:49:26)
More than 85,000 competitors took part in Sunday morning's 14-kilometre race in blustery and wet conditions running from Sydney's CBD to Bondi Beach.
After the race, a victorious Adams told reporters he was too tired to celebrate the win.
"It was brutal conditions out there. I got to the top of Heartbreak Hill and I was already exhausted," he said at the finish line.
The challenging hill is just over halfway along the route.
"I soaked it up a little bit ... but I did not have enough energy to celebrate," said Adams.
"I went out a bit too hard and did not have the best warm-up."
Tamsett said she was elated by her win after having missed last year's race because of injury.
"I feel really, really elated but relieved as well," she said after the race.
"I really wanted to come out and win it for my friends and family who are here supporting."
Tamsett said she finished in close to the same time as her 2010 victory, before missing last year's race and then narrowly missing out on a spot in Australia's Olympic team for London.
"I'll blame the winds for not improving my time," she said.