SBS Radio News
Boats arrive as politicians await experts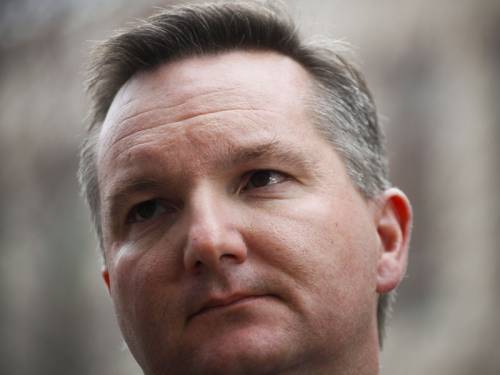 Politicians of all stripes are sticking to their positions ahead of the release of an expert panel's report on asylum-seeker policy.
The federal government hopes an expert panel's report on asylum-seeker policy will provide a compromise to which parliament can agree this week.
But the coalition and Greens are maintaining their hardline positions at opposite ends of the debate.
Labor asked an expert panel, headed by former defence chief Angus Houston, to come up with policy solutions to break the impasse between the minority government, the opposition and the Greens.
As three more boats carrying asylum seekers arrived over the weekend, politicians outlined their positions on the panel's report, to be released on Monday.
Immigration Minister Chris Bowen said while Labor had been willing to have its policies scrutinised by experts, the opposition had just "stuck to their sound bites".
"I think it takes a particular style of arrogance to reject the recommendations of three expert eminent Australians before you have even seen them," Mr Bowen told the ABC on Sunday.
Mr Bowen said he had no more idea what the panel's recommendations would be than any other politician, but hoped parliament could come to some resolution this week.
"We will be progressing this through the parliament and taking the recommendations seriously because the Australian people have had a gutful of this and they want it sorted," he said.
Opposition immigration spokesman Scott Morrison said the coalition would consider whatever legislation Labor brought to parliament.
But Mr Morrison continued to insist that a return to the Howard-era policies of processing on Nauru, temporary protection visas and towing boats back to Indonesia was the only successful solution.
"We are convinced of its ability to actually do the job because it has done it before," he told Network 10.
"If you ask the people smugglers ... if they had the choice as to who they'd rather have running Australia and the border protection policies that were on offer, they wouldn't be choosing Tony Abbott."
The Australian Greens have said they will take the panel's recommendations to their party room before making a decision.
But immigration spokeswoman Sarah Hanson-Young said on Sunday there were limits to what her party would agree to.
"Any recommendation to amend the Migration Act to make it worse for refugees, to hurt refugees, the Greens cannot accept," Senator Hanson-Young told reporters in Adelaide.
"We need a solution and a response that helps care for and that protects refugees, not a solution that just suits politicians."
Senator Hanson-Young said she hoped that, whatever their recommendations, the experts would be able to inject honesty and reality into a debate that frequently runs high with emotion and rhetoric.
"Give politicians the opportunity to respond in a way that will help protect people ... and not get dragged into an `anywhere but here' mentality," she said.
Meanwhile, authorities intercepted three more boats with asylum seekers near the Cocos and Ashmore islands on Saturday and Sunday.
This brought the total arrivals for August up to 11 boats with 650 passengers.
Almost 6900 asylum seekers have come to Australia on boats since the start of the year.