SBS Radio News
Abbott welcomes move to reopen Nauru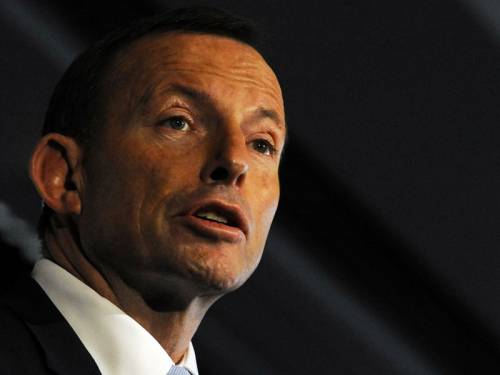 Opposition Leader Tony Abbott says reopening Nauru is a 'very important part of stopping the boats' ahead of legislation going before parliament.

Opposition Leader Tony Abbott says the coalition will support the reopening of a detention centre on Nauru - but it won't be enough to stop asylum seeker boats.
Draft laws are expected to be rushed into federal parliament on Tuesday to allow the Pacific island centre to be revived.
Mr Abbott says it is a "very important part of stopping the boats", but he also wants the government to reintroduce temporary protection visas.
"It's terrific that the government is now going to move quickly to reopen Nauru," the opposition leader told Macquarie Radio.
"But on its own it won't be enough to stop the boats."
A report by former defence chief Angus Houston has expressed reservations about a coalition policy to turn back the boats, arguing their countries of origin has to be prepared to have them back.
Mr Abbott said Indonesia would agree to Australia's demands.
"Angus Houston said that you could turn boats around - he thought that there were a few other things that needed to happen as well," Mr Abbott said.
"I am confident that if you've got the kind of relationship with Indonesia, it would be possible to turn boats around.
"They might not like it but I think they would acquiesce."
Mr Abbott was less enthusiastic about the report's recommendation that Australia's annual humanitarian intake be increased from 13,750 to 20,000, and to 27,000 within five years.
"I would be very, very cautious about a big increase in our refugee intake," he said.
"We certainly were prepared to contemplate taking it up to 20,000 but only as a way of trying to broker a deal.
"It will be very expensive."
In late June, Mr Abbott agreed to a request from Liberal MPs to amend the coalition's position in parliament's lower house to include boosting Australia's refugee intake to 20,000.