SBS Radio News
Rates could rise next year: NAB.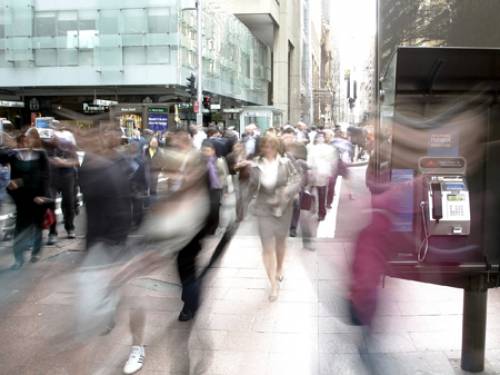 NAB has suggested that Reserve Bank could lift interest rates from the middle of next year because of a further pick-up in the economy
One of Australia's big four banks now expects no further interest rate cuts and an eventual rise, a change in view prompted by a forecast for strong economic growth this year.
National Australia Bank (NAB) said improved conditions could prompt the central bank to lift the cash rate around the middle of 2013, after keeping it on hold for the rest of 2012.
"While activity is expected to moderate in coming months, reflecting the government's fiscal consolidation and a slowing in consumption growth, a near-term rate cut now appears unlikely," NAB said.
It said that although weaker than expected growth and higher unemployment could still force a rate cut by this year's end, on balance the Reserve Bank of Australia (RBA) could keep rates on hold until mid-2013.
"Thereafter, we see rates lifting a touch in the face of rising mining investment, a strengthening labour market and higher inflation," NAB said in forecasts accompanying its monthly business confidence survey, published on Tuesday.
NAB has previously said the RBA might ease rates in the September quarter of this year.
The cash rate has been on hold at 3.5 per cent since a quarter of a percentage point cut in June, which followed a half a percentage point cut in May.
With cuts in November and December last year, the cash rate has now fallen by one and a quarter percentage points.
The NAB survey found that Australian businesses regained their confidence in July, as global sentiment stabilised and the impact of the RBA's rate cuts began to be felt.
NAB said its business confidence index - a measure how business felt about the future - rose to plus four in July, after readings of minus three in June and minus two in May.
This reflected comments from European policymakers, which suggested that economic stimulus could be on its way.
"It appears recent talks in Europe have provided some relief to financial markets, which is resonating through to an improved outlook for global demand," it said.
"Sentiment is also likely to have picked up given (the) carbon tax hurdle has been passed."
However, the survey also showed business conditions - which measure present activity - at their weakest point in three years, falling two points in July to a reading of minus two.
Conditions were down in sectors such as retail and wholesale, which had benefited from government payouts to households in May and June.
A rise in commodity prices led to some improvement in mining and associated sectors such as transport and utilities.
However, forward indicators of demand remained sluggish in July.