SBS Radio News
Standard Chartered to pay $US340m to NY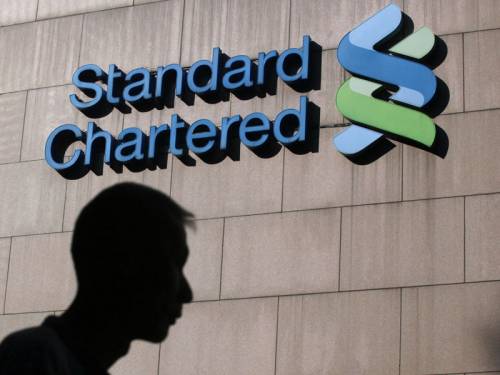 British bank Standard Chartered has agreed to pay a $US340 million settlement to New York state over claims it hid $US250 billion worth of Iranian transactions.
British banking giant Standard Chartered has agreed to a $US340 million ($A325.41 million) settlement with New York regulators over allegations that it hid $US250 billion worth of transactions with the Iranian government.
The 160-year-old bank saw STG6 billion ($A9.02 billion) wiped from its value amid claims it exposed the US to terrorists, drug kingpins and weapon dealers.
The initial reaction of the markets to the settlement, which was announced on Tuesday night, will be known once the London stock market opens on Wednesday.
The bank was accused by the New York State Department of Financial Services (DFS) of keeping around 60,000 transactions secret from US regulators over nearly 10 years.
The regulator's superintendent said a monitor would be installed at the bank for at least two years to evaluate money-laundering controls at its New York branch.
Standard, which employs 2100 staff in Britain, previously said in a statement it "strongly rejects" the portrayal by the DFS.
It said the claims were inaccurate and that 99.9 per cent of its dealings with Iran complied with regulation.
Standard, which employs nearly 90,000 people worldwide and sponsors Liverpool Football Club, was threatened with losing its licence to operate within New York state.
In an explosive legal order, DFS superintendent Benjamin Lawsky said: "In short, SCB (Standard Chartered Bank) operated as a rogue institution."
Standard, between January 2001 and 2010, conspired with Iranian clients to route payments through New York after stripping information from wire transfer messages used to identify sanctioned countries, the regulator claimed.
The bank moved 60,000 transactions through its New York branch that were subject to US economic sanctions, and then covered up the dealings, the financial watchdog claimed.
The institutions include the Central Bank of Iran as well as Bank Saderat and Bank Melli, both of which are also Iranian state-owned.
The US suspected that the Gulf state was using its banks to finance "terrorist groups" such as Hezbollah, Hamas and the Palestinian Islamic Jihad.
The watchdog, which reviewed 30,000 pages of documents during the investigation, also uncovered evidence of apparently similar schemes at the bank with other US-sanctioned countries such as Libya, Burma and Sudan.