SBS Radio News
No 5-star treatment for refugees: Abbott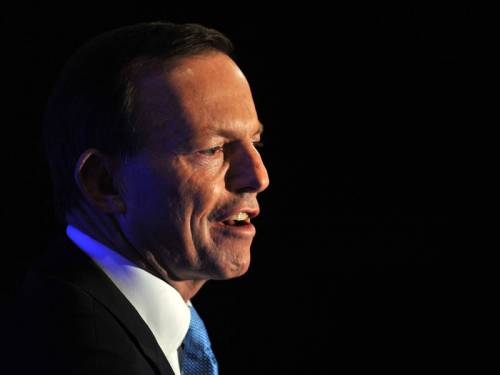 Asylum seekers should not expect even three-star treatment when they arrive in Nauru, Opposition Leader Tony Abbott says.
Asylum seekers who may be stuck in tents on Nauru under new laws to revive offshore processing cannot expect five-star or even three-star treatment, Opposition Leader Tony Abbott says.
New legislation before parliament, modelled on the recommendations of former defence chief Angus Houston's expert panel, is still being debated after a marathon session into Tuesday night.
It means offshore processing on Nauru and Papua New Guinea will be allowed to proceed with coalition support.
Prime Minister Julia Gillard has conceded asylum seekers initially may be living in tents.
Mr Abbott says Ms Gillard could have had the centres ready by now.
"If they got cracking on Nauru at Christmas time, as they should have, the centre would be done and they wouldn't be living in tents," he told the Nine Network on Wednesday.
However, Mr Abbott said if people were living in tents, "so be it".
"People who arrive illegally by boat need to be treated humanely, but they can't expect five-star treatment or even three-star treatment," he said.
"The important thing is we have rigorous offshore processing.
Australian Greens leader Christine Milne does not believe it is humane to house people in tents.
She also says it's costly to set up the tents and the army doesn't have the resources to man the centres.
"It just highlights, on the one hand Angus Houston is saying people will be treated better this time, and in the next breath we are going to be setting up these huge, temporary tent camps, and we are taking away people's human rights," Senator Milne told reporters.
Mental illness programs will be needed to deal with people who have been "driven to despair" by the situation, she said.
Nationals senate leader Barnaby Joyce says asylum seekers will regard the prospect of living in a tent as a better alternative than losing their life at sea.
Independent senator Nick Xenophon wants a robust parliamentary debate about the government's plan.
"It ought to be debated thoroughly, it ought not to be gagged," he told reporters.