Top Stories
A man believed to be a serving British soldier has been brutally murdered on a London street in a suspected terror attack. Read more
SBS Radio News
Humping teddy bear ruled OK for NZ telly
15 Aug 2012, 9:22 am
-
Source: AAP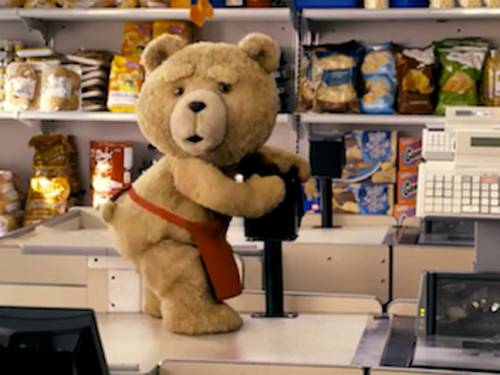 A film trailer on NZ television showing a teddy bear simulating sex acts with a checkout scanning machine prompted complaints which haven't been upheld.

It's OK to show a teddy bear dry humping a checkout scanner machine on television because it's funny, New Zealand's Advertising Standards Authority (ASA) has ruled.
A number of people complained to the ASA about the promotion for the movie Ted after it was shown on TV and the TVNZ website.
Ted is a comedy starring a computer-animated crude and inappropriate teddy bear.
The complainants said it was offensive the trailer showed the teddy bear performing lewd gestures and miming sex acts on a cash register at a grocery store.
However, ASA chairman John McClintock refused to uphold their complaints.
In a decision released this week, he said that while the teddy bear's actions were of a sexual nature "the humorous nature of the advertisement meant that the threshold had not been reached for what would likely cause serious or widespread offence".
The movie itself was rated R13 and the advertisement was played in the evening when parental guidance is recommended for younger viewers, Mr McClintock said.