Top Stories

Live updates: A powerful tornado with winds over 300 kilometres per hour has pulverised an Oklahoma City suburb, hitting at least two schools and wiping out blocks of homes. At least 37 people have been killed. Read more
SBS Radio News
Boyd painting sells for record $1.68m
15 Aug 2012, 11:28 am
-
Source: AAP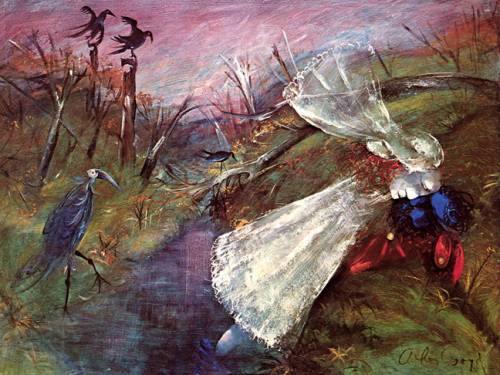 An iconic painting by Australian artist Arthur Boyd has broken previous records for the sale of one of his works, going for $1.68 million at auction.
A painting by renowned Australian artist Arthur Boyd has fetched a record price at auction in Melbourne.
The historically and aesthetically significant painting titled Bride Running Away sold for $1.68 million on Tuesday, breaking the previous record of $1.2 million for a Boyd painting.
Sotheby's chairman Geoffrey Smith said the painting, which was expected to fetch between $1.4 million and $1.6 million, was larger than the work that set the previous record, a 1958 piece entitled The Frightened Bridegroom, which was sold by Sotheby's last August for $1.2 million.
That record was matched by Boyd's Dry Creek Bed, Alice Springs in May.
Mr Smith said Bride Running Away sold for $1.4 million under the hammer, which including buyer's premium totalling $1.68 million.
The reason the Bride Series sold so well was many considered it historically important as well as aesthetically significant, he said.
"These pictures emanated from Arthur Boyd's experience in Alice Springs in 1951 where he really witnessed the plight of indigenous Australians," Mr Smith told AAP on Tuesday.
"He saw the complexities that existed between that notion of assimilation of Aboriginal people in European constraints.
"When they were first exhibited in 1958 they caused quite a sensation because this was a time when Aboriginal Australians did not have the right to vote, in fact the majority of European Australians had very little contact with Aboriginal Australians."
Bride Running Away was the second painting completed in Boyd's Bride Series, which Mr Smith said, was responsible for establishing Boyd's reputation.