SBS Radio News
High Court prevents Zentai extradition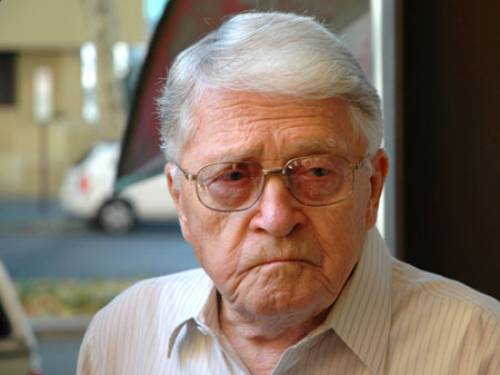 Accused war criminal Charles Zentai cannot be extradited to Hungary, the High Court has ruled.
The High Court has upheld a decision to prevent accused war criminal Charles Zentai from being extradited to Hungary.
The High Court on Wednesday agreed with an earlier Federal Court decision that prevented the Perth man's extradition.
Mr Zentai is accused of murdering an 18-year-old Jewish man in November 1944 while serving in the Hungarian army.
He denies the accusation as well as allegations he beat the man to death and threw his body into the Danube River.
The federal government approved Mr Zentai's extradition to Hungary in November 2009 but the decision was overturned on appeal in the Federal Court in August 2011.
The Federal Court ruled Mr Zentai could not be extradited because the specific offence of "war crimes" did not exist in Hungarian law in 1944.
Hungary enacted laws in 1945 which retrospectively introduced the war crimes offence.
The commonwealth argued that while the specific offence did not exist in 1944, the alleged acts could be charged as murder, which was an offence.
A majority of High Court judges found the issue was not about whether the acts or omissions noted in the extradition request were capable of giving rise to any form of criminal liability at the time they were committed.
Instead it was whether, at that time, those acts or omissions constituted the offence for which extradition was sought.
The court ruled that the minister for home affairs was precluded from surrendering Mr Zentai for extradition unless he was satisfied the offence of "war crime" was an offence against the law of Hungary on November 8, 1944.
The Simon Wiesenthal Centre, the US-based organisation investigating the Holocaust, said the Australian decision ignored legal precedent.
Israel director Efraim Zuroff said accused criminals had been extradited from other countries to stand trial in Germany over war crimes that had not been recognised as such when they were allegedly committed.
"(This) signals a dismal conclusion to Australia's totally unsuccessful efforts to bring to justice any of the numerous Nazi war criminals who found refuge in the country," Dr Zuroff said in a statement.
The group has long argued that Mr Zentai should face a Budapest court.