SBS Radio News
McClennan goes under Warriors microscope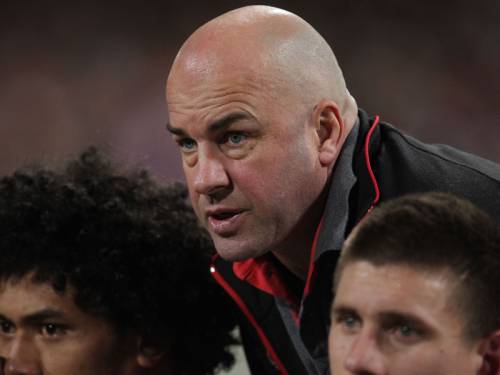 A Warriors season review has begun early, putting coach Brian McClennan's failure to repeat last year's achievements in the spotlight.
New Zealand Warriors chief executive Wayne Scurrah says there will be changes at the underperforming club next year and he can't guarantee Brian McClennan will still be coach.
Last year's beaten grand finalists have slumped to 13th following four consecutive losses.
Most galling have been their last two thumping defeats - 45-4 to Cronulla in Auckland and 52-12 to North Queensland in Townsville last Saturday.
Scurrah said the club had been "embarrassed" by the results. They had added fuel to an extensive season review which began several weeks earlier than planned.
"We have to make sure that all roads lead to winning NRL games and we'll make changes to make sure we do that," Scurrah told Radio Sport, refusing to confirm that McClennan would add to his first year as coach next season.
"We are reviewing everything and clearly the performance is not acceptable. Everything includes Brian.
"My job and his job are always on the line, based on performance. I accept that and Brian accepts that. We're accountable."
Former Kiwis captain Hugh McGahan this week joined a growing band of critics who believe McClennan had failed to build on the success of last season under Ivan Cleary and should be replaced.
"The last couple of weeks, it's evident that the body language of the players is such that they've given up," McGahan said.
"Something is missing, the coach hasn't been able to motivate them."
Scurrah had an hour-long meeting with Warriors captain Simon Mannering on Tuesday. Mannering assured him the players hadn't given up.
They agreed injuries to senior players had undoubtedly caught up with them this year but Scurrah didn't want to reveal other details from the meeting.
"There's been a lot of soul searching going on," he said.
"Reaching the grand final last year was a fantastic achievement and it should have been a springboard to an even more consistent year."
The Warriors host Penrith on Sunday before completing their season away to St George Illawarra and home to Canberra.