SBS Radio News
Swans not complacent facing Bulldogs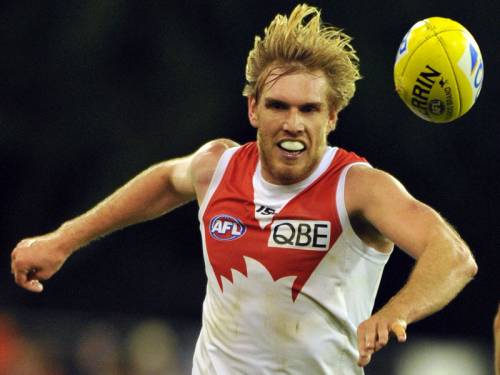 The Sydney Swans aren't resting on their laurels following a streak-breaking loss to Collingwood and an easier game against the Western Bulldogs coming up.
They might want to take it easy against the Western Bulldogs this weekend, but Sydney Swans utility Lewis Roberts-Thomson knows the team can't afford to get complacent at this point of the AFL season.
With tough matches against Hawthorn and Geelong approaching before the finals, the Swans could be tempted to view the game against the Bulldogs as a respite.
The 15th-placed Dogs have lost their past eight games by an average of almost 60 points, and the Swans thrashed them by 92 points earlier this year.
But despite their first loss in 10 games against Collingwood last weekend, Roberts-Thomson insists the ladder leaders aren't taking anything for granted.
"It's good to play a top level side and get a gauge on how they go about their footy," he said on Wednesday.
"No doubt there was a fair bit of disappointment - we really took it up to the Pies and had our opportunities, but looking back there's a lot of things we could work on.
"Being composed with the footy, little things like that. And when you look back at the tape, there's missed tackles that in the last few weeks we would have made."
Roberts-Thomson said the Swans had set a high standard at training and were aiming for a consistent run over the tail end of the season.
"I think (the Dogs) are out to prove a point," he said.
"They've got a lot of young players that are really developing into the roles the team needs ... they're trying to play a strong contested brand of footy and it's going to be a big challenge."
On the heels of last week's loss, Roberts-Thomson sees this weekend's game as a chance to prepare for the finals.
"It's another opportunity for us to play the way we want to play and really set ourselves up," he said.
The 28-year-old has spent recent weeks in the forward line with Sam Reid injured and said he was enjoying the change, having kicked a career-best 18 goals this season.
"(I'm) loving my footy at the moment - it's great to be part of a team that's enjoying a bit of success," he said.
"It's always good to kick a goal."