Top Stories

Hazel Hawke, ex-wife of former Prime Minister Bob Hawke, has died aged 83, following a battle with dementia. Read more
SBS Radio News
Researchers look for Hendra virus clues
17 Aug 2012, 12:06 pm
-
Source: AAP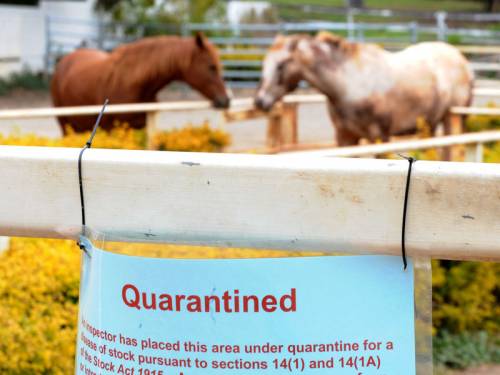 Queensland scientists are reviewing Hendra virus cases from previous years to better understand why some horses become infected and others don't.
Queensland scientists are reviewing old Hendra virus cases to determine why some horses are more prone to infection than others.
The research comes after a spate of outbreaks in the state and northern NSW since last year.
Biosecurity Queensland researcher Hume Field says the common link in 80 per cent of cases is horses resting under trees inhabited by flying foxes, which carry the virus.
"This reinforces the importance of Biosecurity Queensland advice about stopping horse access to fruiting and flowering trees that may attract flying foxes," Dr Hume said.
The research is also looking at local flying fox activity, horse behaviour, horse husbandry practices and pasture quality.
There have been six Hendra outbreaks in Queensland this year.
A record 10 horses died in Queensland due to Hendra in 2011.