SBS Radio News
Govt must do more for Assange: Greens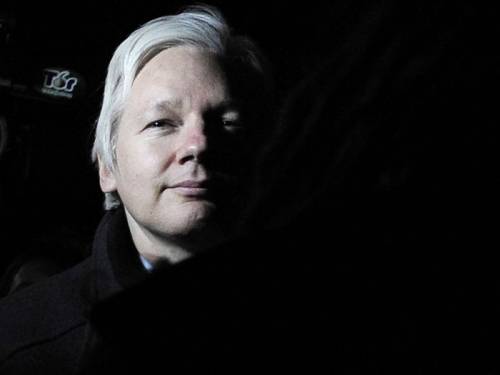 The Australian Greens believe the federal government must do more for WikiLeaks founder Julian Assange.
The Australian government must do more than merely provide WikiLeaks founder Julian Assange with consular assistance, the Greens say.
Ecuador has granted Mr Assange diplomatic asylum on the grounds that, if he is extradited to Sweden where he is wanted for questioning over alleged sex crimes, he could later be transferred to the US and face life in prison or even the death penalty over his website's release of classified documents.
But Britain is refusing to grant Mr Assange safe passage out of the country, arguing that it has an obligation to extradite the 41-year-old Australian to Sweden.
Greens senator Scott Ludlam says the government must take a more active role in the case.
"He's an Australian citizen, he's in enormous trouble and he needs the help of his government," Senator Ludlam told reporters in Canberra on Friday.
"Consular assistance is for people who've lost their passports. This needs a diplomatic and political resolution."
Senator Ludlam says the situation is embarrassing for the federal government.
He accused Foreign Minister Bob Carr of being blind to the evidence that the US does intend to mount a prosecution against Mr Assange.
"Ring the United States Department of Justice and/or the Department of State and ask if the US intends to prosecute Julian Assange," Senator Ludlam said.
"It's not interference, it's what we do, it's what our diplomats do, it's what we expect our foreign minister to do."
The government should also encourage Swedish authorities to interview Mr Assange via video link and tell Britain to "lay off" the Ecuadorian embassy.
Meanwhile, the Sydney Peace Foundation thanked Ecuador for granting Mr Assange asylum.
"Will the Australian government find the courage to thank Ecuador, or will they side with the big battalions?" foundation chair Stuart Rees said.