SBS Radio News
Mental movie may be too Aussie: director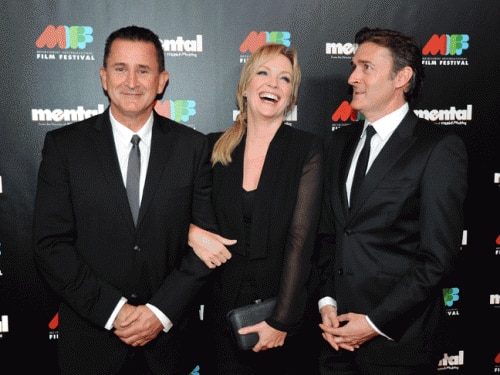 Australian director PJ Hogan hopes his new comedy, Mental, will strike a similar chord with local audiences as his first hit, Muriel's Wedding.
There's nothing un-Australian about PJ Hogan's latest film - and that's the way the veteran director likes it.
His latest comedy, Mental, is set in rural Queensland and the characters' accents are cringe-worthy. But Hogan says the film is a conscious effort to tap back into the Australian vernacular, which was a feature of his breakthrough hit Muriel's Wedding.
That 1994 Aussie comedy propelled Hogan into a successful career in the US, including box office gold with the romcom My Best Friend's Wedding, starring Julia Roberts.
Walking the red carpet at the film's premiere on Saturday, on the last night of the Melbourne International Film Festival, Hogan welcomed the suggestion his latest effort might be too Australian to find favour with a broader audience.
"I made it totally for Australians," he said.
"I've worked a very long time in the US and I felt I was losing my voice.
"I really do believe that as Australian filmmakers we have to stop looking to overseas to approve of us.
"I think our films are pretty great. So do they - because they keep pinching our actors, our directors and our cinematographers."
The film tracks a family in crisis when a busy politician father ships his stressed-out wife to a mental hospital.
Unable to cope with his five girls alone, he picks up a hitchhiker to be their nanny.
Hogan admits the film is part autobiographical, with several characters based on his family and friends.
"These are people that I knew very well and I loved or was driven mad by," he said.
Mental stars Toni Collette as the nanny, with Anthony LaPaglia and Rebecca Gibney.
Gibney, who plays the overweight, over-worked mother coming apart at the seams, rates the role was the most challenging of her career.
"I've never been stretched so much as an actor and I've never had such an incredibly thrilling experience on a film set," she said.
"It's The Sound Of Music on acid."
She said Mental was "unashamedly Australian".
"There's been some criticism - is it too Australian? Well, not for Australian audiences," she said.
"I think Australians are going to love it because it seriously is a very Australian film, but it's also got great heart."
Your Comments
Join the Discussion