SBS Radio News
No money for Gonski reforms: Pyne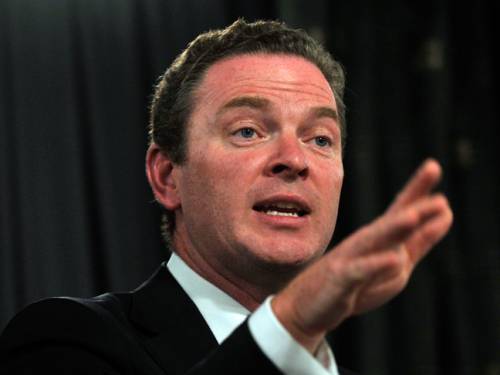 The coalition has questioned the government's commitment to education reforms, but Prime Minister Julia Gillard says they're vital to Australia's future.
The federal government is delaying its response to the Gonski school funding review because it doesn't have the money for the proposed education reforms, the coalition says.
Prime Minister Julia Gillard received the report last November, but is yet to make an official response to its contents.
Although she indicated she would be discussing it this week, on Sunday she said her response was still "a number of weeks" away.
Manager of Opposition Business Christopher Pyne says Labor is stalling because it doesn't know where the money is going to come from.
"They are very concerned about how they could respond to this report," he told Sky News on Sunday.
"They know they haven't got the funds necessary to cover the losses the Gonski review has foreshadowed."
Mr Pyne said he wasn't sure how committed the government was to the reforms, given it hadn't managed to "bring it into port yet".
Whatever the government's response, the opposition is unlikely to support it, he said.
"The coalition is deeply concerned about the debate surrounding the Gonski review because what it actually represents is a cut to one in three schools around Australia," he said.
The coalition would not support any policy that increased school fees, he said.
Ms Gillard said without drastic reforms to the education system, Australia risked falling behind on a world stage.
"I am worried as prime minister that whilst our school reform work is gathering results, because our schools were neglected for too long under the former government we are now slipping behind the education race in our region and in the world," she told Sky News.
"It's ultimately bad news for our economy and it's bad news for the lifetime opportunities for our children."
Your Comments
Join the Discussion