Top Stories
The federal coalition has committed to bringing in its own version of "Gonski" school funding reform should it win office in September. Read more
SBS Radio News
Gillard to visit India this year
19 Aug 2012, 3:00 pm
-
Source: AAP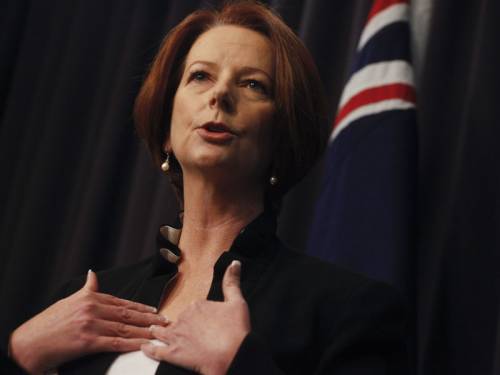 Prime Minister Julia Gillard says she will visit India before the end of the year.
Prime Minister Julia Gillard intends before the end of the year to make her first trip to India as Australia's leader.
Speaking at the India Australia Friendship Fair in Sydney on Sunday, Ms Gillard said her government was forging closer ties with the rising South Asian giant.
"I intend before the year is out to make a personal difference to those ties by visiting India," she told the crowd.
Indian media have reported that the visit is set for mid-October.
Ms Gillard last visited India in 2009 as then prime minister Kevin Rudd's deputy.
Relations between the two countries has been strained in recent years by controversy over uranium sales and racist attacks on Indian students.
Opposition Leader Tony Abbott also addressed the fair, praising the contributions Indians make to Australian life.
"India is a great country and Indian-born people are great citizens of Australia," Mr Abbott said.