SBS Radio News
Director Tony Scott dies at 68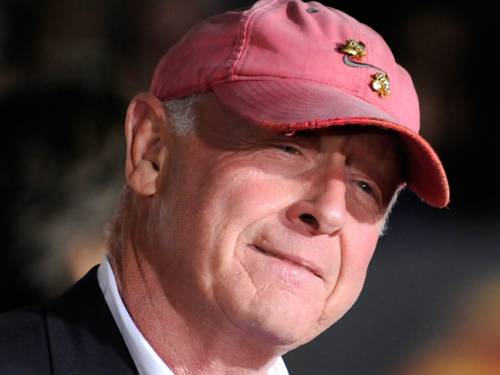 Tony Scott, director of hits such as Top Gun, Days of Thunder and Beverly Hills Cop II, has died after apparently jumping from a Los Angeles bridge.
Tony Scott, director of such Hollywood hits as Top Gun, Days of Thunder and Beverly Hills Cop II, has died after falling from a Los Angeles County bridge.
The 68-year-old Scott's death on Sunday is being investigated as a suicide, Los Angeles County Coroner's Lt Joe Bale says.
Several people called emergency services about 12.35pm (5.35am Monday AEST) to report that someone had jumped from the Vincent Thomas Bridge spanning San Pedro and Terminal Island in Los Angeles Harbor, according to Los Angeles police Lt Tim Nordquist.
A dive team with Los Angeles Port Police pulled the body from the murky water several hours later, Nordquist said.
Scott's body was taken to a dock in Wilmington and turned over to the county coroner's office.
Investigators found a note in Scott's black Toyota Prius, which was parked on the bridge, according to the Los Angeles Times. That note listed contact information. A suicide note was later found at his office.
The British-born Scott, who lived in Beverly Hills, was the younger brother of producer and director Ridley Scott.
Distinct visual styles mark both siblings' films - Ridley Scott mastering the creation of entire worlds with such films as Gladiator, Blade Runner, Alien and this year's Prometheus; Tony Scott known for hyper-kinetic action and editing on such films as his most recent, the runaway train thriller Unstoppable, starring regular collaborator Denzel Washington.
Tony was the first of the Scott brothers to enjoy blockbuster success - with Top Gun, starring Tom Cruise, the top-grossing film of 1986 at $US176 million.
Scott teamed with Cruise again four years later on the hit Days of Thunder. He also had a sequel to Top Gun in development.
But Ridley Scott later managed more and bigger hits than his brother and earned a level of critical respect never achieved by Tony Scott.
Gladiator won the best-picture Academy Award for 2000 and earned Ridley Scott one of his three best-director nominations; Tony Scott was never in the running for an Oscar, and critics often slammed his movies for emphasising style over substance.
The two brothers ran Scott Free Productions and were working jointly on a film called Killing Lincoln, based on the best seller by Bill O'Reilly.
Their company produced the CBS dramas NUMB3RS and The Good Wife, as well as a 2011 documentary about the Battle of Gettysburg for the History Channel.
Besides Unstoppable, Scott worked with Washington on four other movies: Crimson Tide, Man on Fire, Deja Vu and The Taking of Pelham 123.
In a tweet on Sunday, director Ron Howard said: "No more Tony Scott movies. Tragic day."
Other Scott films include True Romance, written by Quentin Tarantino, The Fan, with Robert De Niro, and Enemy of the State, starring Will Smith.
Scott was married to actress Donna Scott, who appeared in several of her husband's films. They have twin sons.
* Readers seeking support and information about suicide prevention can contact Lifeline on 13 11 14.