SBS Radio News
Abbott has problem with women: Plibersek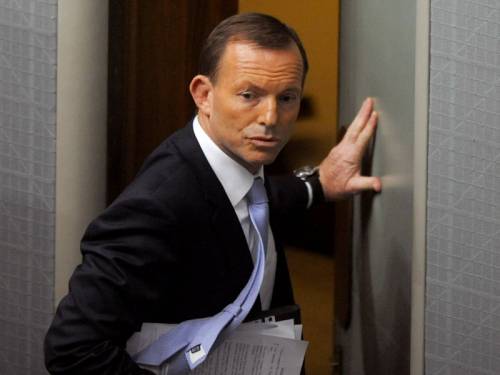 Health Minister Tanya Plibersek believes Opposition Leader Tony Abbott finds it difficult dealing with women in authority.
Federal government frontbencher Tanya Plibersek says Opposition Leader Tony Abbott has a "problem" with being told what to do by women.
Ms Plibersek was referring to Mr Abbott being suspended during question time on Monday by Deputy Speaker Anna Burke.
Ms Burke told Mr Abbott to leave the lower house after he defied her direction to withdraw an interjection without qualification.
Mr Abbott had responded: "I withdraw but it's still an untrue statement."
Ms Plibersek on Tuesday said Mr Abbott was thrown out for making an unparliamentary remark.
"He's constantly offering unsolicited advice to the deputy speaker," she told ABC television.
"He's been constantly sledging the Prime Minister across the table.
"I think he does find it very difficult that he's dealing with two women in positions of authority."
Mr Abbott is the father of three daughters and has a female chief-of-staff.
He has previously been tagged as having a problem connecting with female voters but in March this year he told Fairfax Media that perception was "not generally true".
Asked if Mr Abbott's behaviour in parliament was worse under Ms Burke than when Harry Jenkins or Peter Slipper were in the speaker's chair, Ms Plibersek said: "I don't recall him behaving the same way with those two previous speakers.
"I think it is a problem being told what to do by a woman."
Mr Abbott on Monday became the first federal opposition leader in 26 years to be thrown out of the lower house, since John Howard.
Later, Mr Abbott said he was a modern man.
"I take directions from women everyday," he told reporters at a dry cleaners in Fyshwick.
"I am an entirely modern man in this respect."
Labor's house leader Anthony Albanese on Tuesday told caucus Mr Abbott treated Ms Burke disrespectfully.
He said the opposition leader made incessant interjections across the chamber toward the prime minister and had a penchant for yelling at female ministers when they were answering questions.
The way Mr Abbott challenged the deputy speaker was different to the way he had treated Mr Jenkins and Mr Slipper, he added.