Top Stories

Hazel Hawke, ex-wife of former Prime Minister Bob Hawke, has died aged 83, following a battle with dementia. Read more
SBS Radio News
Nauru will be able to house 500: Bowen
23 Aug 2012, 1:54 pm
-
Source: AAP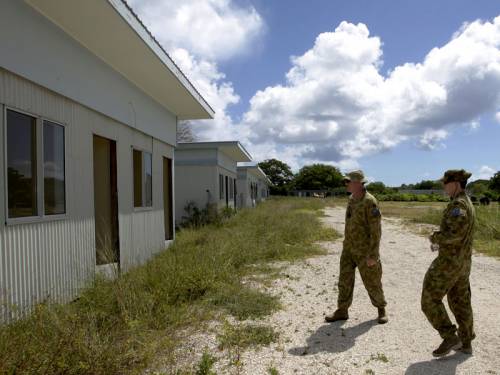 Nauru will be able to house up to 500 asylum seekers by the end of September, the government says.
Nauru will be capable of housing 500 asylum seekers by the end of September, Immigration Minister Chris Bowen says.
Mr Bowen said he had spoken on Thursday to Nauru's foreign minister, who had confirmed his nation's agreement to start taking asylum seekers.
Thirty defence personnel will deploy to Nauru to start setting up temporary accommodation once the government formally approves Nauru as an offshore processing destination.
"Which will occur today, within 24 hours," Mr Bowen told reporters."
"We envisage that the capacity will be 500 on Nauru by the end of September," he said.
Nauru will be able to house 1500 people when it is fully operational. Facilities on Papua New Guinea's Manus Island will house 600 people.
Prime Minister Julia Gillard and Mr Bowen also have announced Australia will increase its humanitarian intake from 13,750 to 20,000 this financial year.
The increase was a key recommendation of former defence force chief Angus Houston's expert panel report, which the government adopted last week.
"This is the biggest increase to our humanitarian intake in 30 years," Mr Bowen said.
The increase will target people waiting in overseas camps and will make Australia the second biggest refugee resettling nation in the world, after the United States.
The government will resettle an additional 400 refugees from Indonesia as an immediate priority.
The increase is going to cost the government $150 million, Mr Bowen says. Most of the refugees will be drawn from the Middle East, Southeast Asia and Africa.
The government also will allocate $10 million for regional capacity-building projects.